Too often, people do the bare minimum to sell their house, taking low-quality pictures and working as little as possible with the first real estate agent they find. However, selling a home can and should be a more deliberate process, and few agents can offer better marketing for your house than real estate agents who specialize in interior design. They do in-house staging, turning your house into a magazine-worthy, fashion-forward vision that is easy to sell.

So, if you're looking to move on from your Cambridge real estate, here are five reasons why you should hire real estate agents with interior design knowledge.
Marketing to the perfect buyer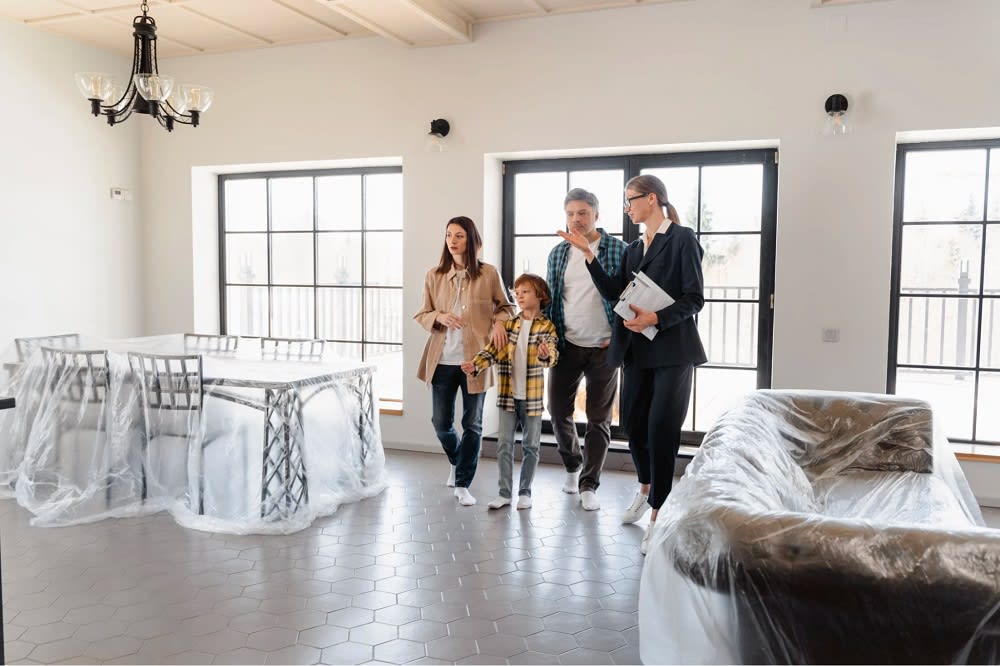 No matter how beautiful your home might be, your unique style may not attract the perfect buyer for your home. If you attempt the home makeover on your own, you might create the beautiful
coastal
home of your dreams, but the local market might respond well to
mid-century modern
instead. You might do your best to photograph your newly beautified house, but you probably don't have the professional skills necessary to make your pics look polished.
Overall, there's a lot to factor in as you prepare your house for sale, including location, home type, and other housing market trends. It can get quite overwhelming for the inexperienced seller.
Now, you could try to navigate all those complicated marketing and design problems on your own, but a real estate agent who specializes in interior design can do all that legwork for you. They won't just be guessing, hoping their new designs will attract the right buyer. They can use their experience and knowledge of the real estate world to design and photograph your home accordingly.
For example, even if you're a single parent with two kids, homes for sale in Cambridge like yours might appeal more to young couples. So even if your condo is very functional as a family home, it might do better on the market if it's staged for young couples. A design-minded agent can get the perfect style, furniture, paint, and decor to appeal well to that market. For your best shot on the Cambridge real estate market, the invaluable insight of a design-savvy real estate agent could be game-changing.
Dynamic skills
When a real estate agent values interior design, that tends to mean that they value a well-rounded perspective on selling houses. During their time working with homes for sale in Cambridge, they often pick up useful skills in architecture, construction, legality, DIY, marketing, and art. With their expertise, your listing could have one-of-a-kind art, contractual protection, or other unique touches that help you while attracting prospective buyers. With the help of a knowledgeable, experienced real estate agent like these interior design trendsetters, your Cambridge real estate will fly off the market.
Save time and money
While redecorating your home might sound costly on paper, with a seasoned real estate agent, it can actually be cheaper. The biggest price-scare you can avoid is choosing an interior design instead of a renovation. House renovations can sound exciting and like big bucks on paper, but they are often time-consuming and expensive.
Let's take a kitchen renovation, for example. These can take at least two to three months — and that's without accounting for setbacks, design, and other house-selling prep before putting up homes for sale in Cambridge. The average kitchen remodel costs $12,000- $35,000, while a redecoration costs
$1,500-$3,000
.
Furthermore, design-smart agents can help save time when selling your Cambridge real estate. Not only will letting them steer the design mean you'll spend less time worrying about that aspect of your move, but you'll also likely decrease the amount of time your home spends on the market. While it will take longer to prep your house, your trendy, magazine-worthy home could be snatched up in a few quick weeks (if not days).
And the less time your house is on the market, the less likely you are to try to invest in expensive renovations to increase your house's curb appeal. This way of approaching Cambridge real estate sales saves time and money over and over again.
Creative collaboration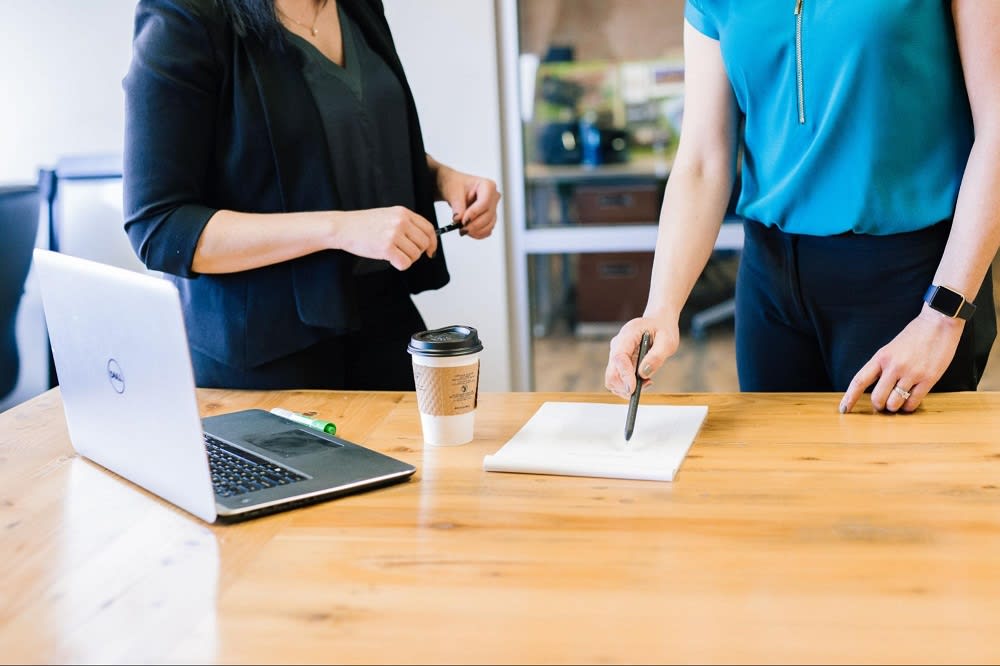 Having a more creative eye for real estate means your agent will value tapping into artistic resources to make the homes for sale in Cambridge they sell an unparalleled deal. For example, Sandrine Deschaux + Co, Cambridge real estate agents, work with artists like
Isabelle DeLaure
to stage and style rooms and create one-of-a-kind paintings for the homes. There's a certain charm to professional (and often local) artisans contributing to a property's appeal that design-minded agents know how to tap into to elevate your house.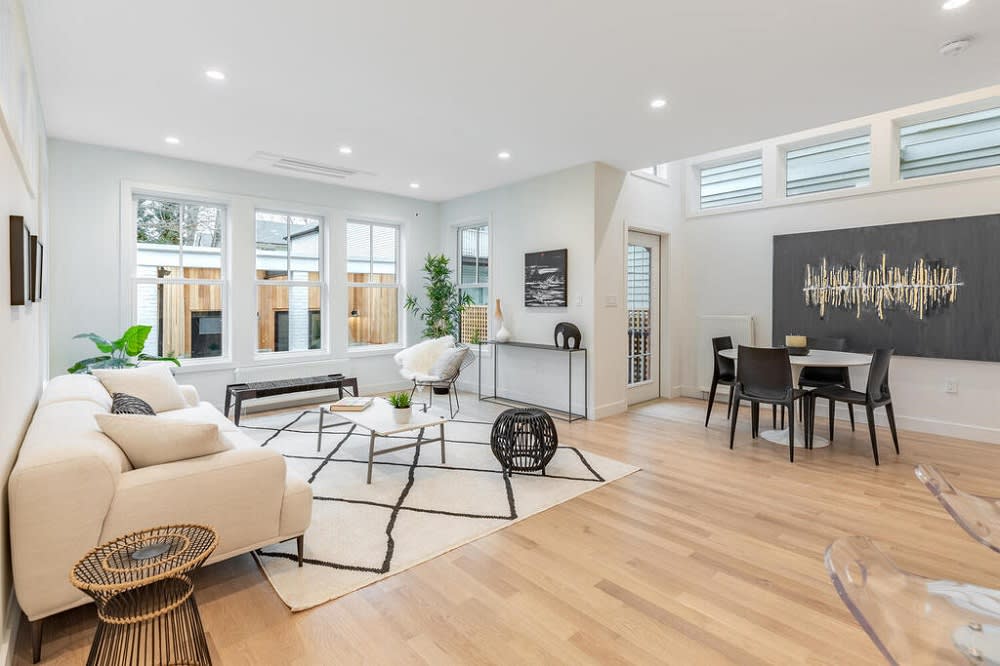 Supporting local businesses
Any good designer worth their salt knows the value of relying on local artists, businesses, and trends to design homes. When working with homes for sale in Cambridge, they often use their connections to communities around them. Not only will buyers perceive your home's design as personal and local, but you'll also be supporting their prospective new hometown. Whether a family, a couple, or a single person buys your home, they'll appreciate starting off with their own connections to the community.
Work with a real estate agent who focuses on interior design and supports local, small businesses by tapping into unique local art and pieces to make your house really pop in comparison to other homes in the area.
Just recently, the Sandrine Deschaux + Co Team promoted some of the beautiful and unique furniture pieces curated by locally owned online furniture store,
Styylish
. The Ginka Chair, custom-made in Europe, greeted prospective buyers.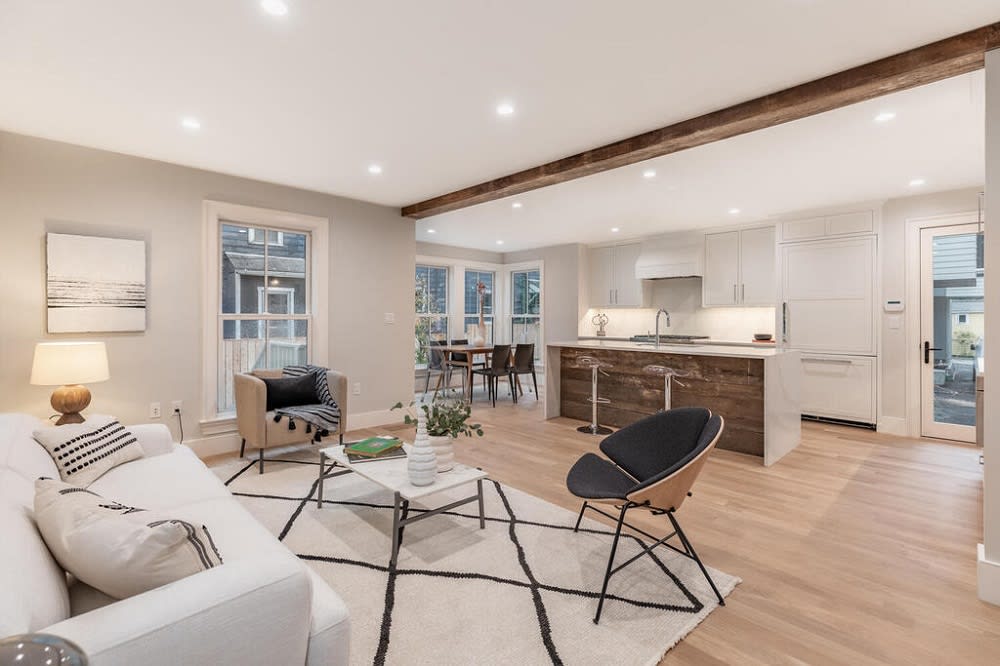 If you want to sell your Cambridge real estate with an agent who specializes in interior design, contact local
professional agent Sandrine Deschaux
for expert assistance.