It started as a port, it is now a Village bordered by the Charles River and Central Square.
History. Cambridgeport was indeed a Port.
Prior to the filling in of the Charles River marshes in the late 19th century, brackish saltwater reached into the eastern and southern edges of the area known as Cambridgeport. After landfill allowed Cambridge to expand east, the former riverside area became known as the "Old Port" or simply as "the Port". Cambridge became a city in 1846 uniting three rival villages -- Old Cambridge, Cambridgeport and East Cambridge. Cambridgeport grew up along the roads leading to the West Boston bridge (now the Longfellow bridge) opened in 1793.
Streets were laid out in Cambridgeport and some of the earliest houses built. Worker's cottages on Chalk Street with 12 and 14 Chalk Street being twin houses, Mansard Victorians on Kelly Road, Greek revival style homes particularly notable on Cottage Street, Shingle-style or Queen Anne houses around the Hasting Square, Italianate, ... all share the streets of Cambridgeport.
Manufactures were established in the early 1800s and picked up after 1850 with the coming of the railroad.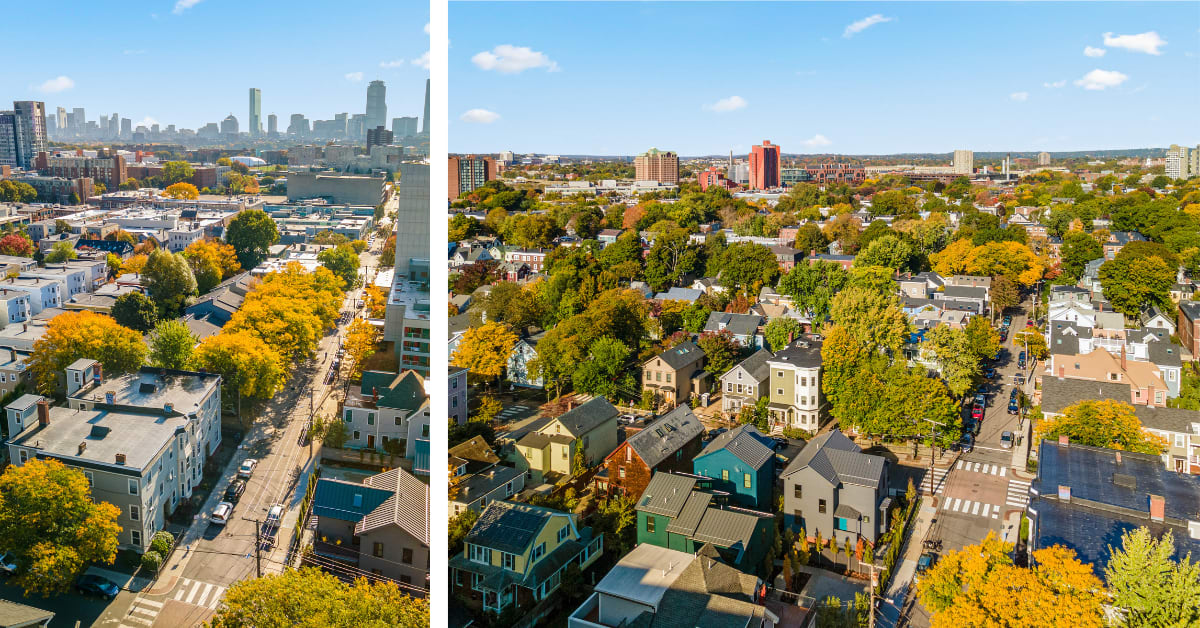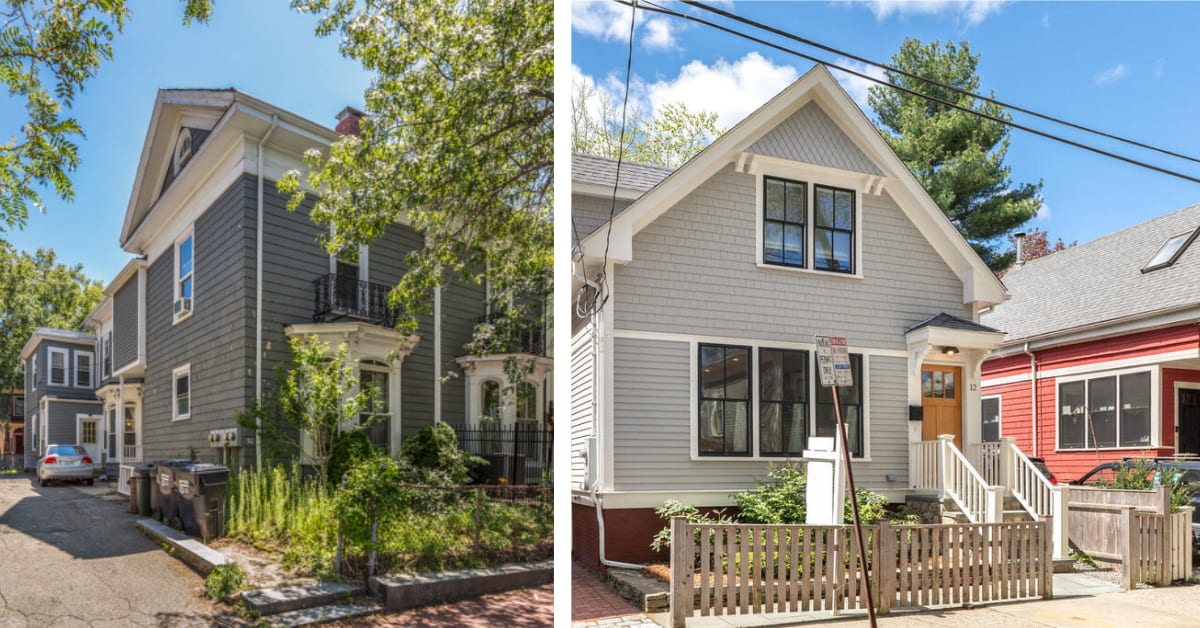 For more detailed information about the Cambridgeport history, visit the fabulous website of the CambridgePort Neighborhood Association in which you will find a section called "If this house could talk" to find out the history of some of the houses of Cambridgeport.


Lifestyle. A small village with both small and large locales on a small territory bordered with water.
Cambridge Port is like a small village bounded by The Charles River and scenic Memorial Drive, River Street, Massachusetts Avenue and MIT land and facilities along Albany Street. It is a short drive to Downtown Boston via the Massachusetts bridge, Longfellow bridge or B.U bridge. This is a residential neighborhood with vibrant urban Central Square as its commercial hub with top-rated restaurants - such as The Mad Monkfish, Little Donkey, Veggie Galaxi - , cafes with the Life Alive Organic or Nero - and the MBTA Red line access.
Though it is largely residential with worker's cottages, antique or Victorian homes, street corners are home to small locales including the Black Sheep Market and Bagel Coffee on Magazine Street, Flour Bakery on Waverly Street or a lobster shack and seafood grocery store, Alive and Kicking Lobsters. Dimi's Place on Putnam Avenue, offering handcrafted family cuisine, is a local staple having served the community for the past 40 years. The intimate and colorful Andala Coffee House at 286 Franklin Street brings middle eastern foods and drinks all day, indoor and outdoor with a patio under a pergola.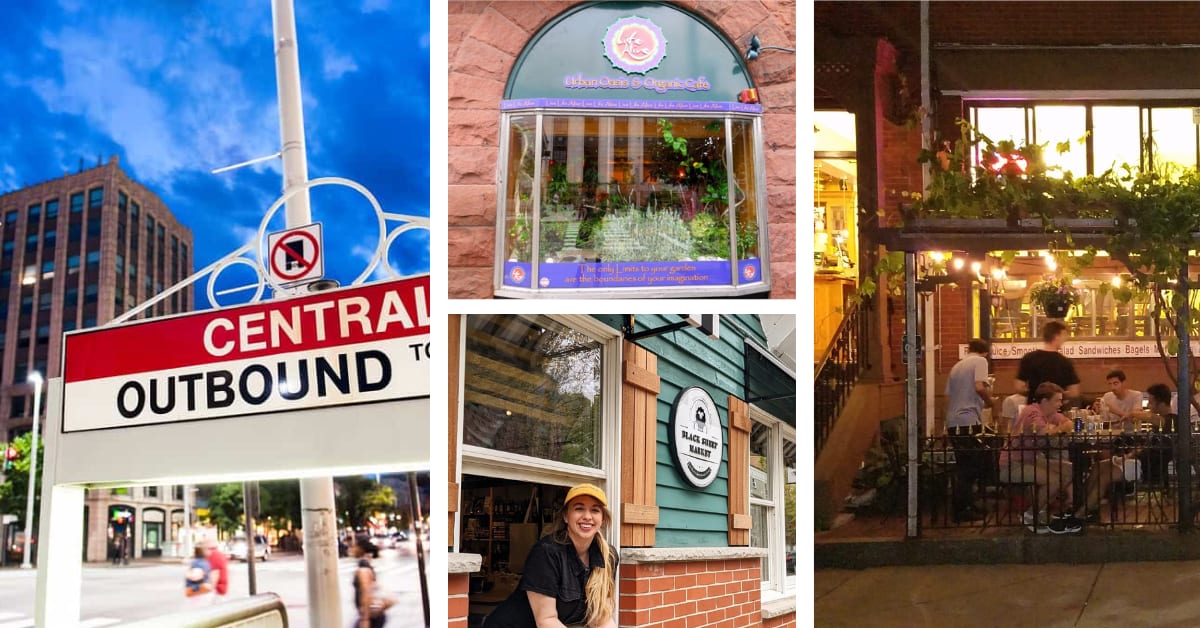 The residents are within walking distance to Whole Foods River Street, Walgreen's, and Memorial Plaza, which features Trader Joe's, Starbucks, and other retail outlets.
Cambridgeport has two public elementary schools within its boundaries, the dual immersion Spanish-English Amigos School (K-8) on Upton Street and the Morse Elementary School on Granite Street (K-5).
Cambridgeport Outdoor Places. Playgrounds, Parks and Open Spaces.
Walk into the Cambridgeport neighborhood and you will enjoy tree-lined streets and many recreational parks from the largest of all, the recreational Dana Square Park with an esplanade, basketball courts and playgrounds to the Hastings Park on Brookline Street, a small city park in this historic district bordered by the finest Queen Anne Victorian and where movie director, George Clooney, filmed The Tender Bar with a Cambridge offspring, Ben Affleck. The Pacific Street Park harbors a fenced-in well-equipped dog park called the Tudor Dog Park. Additionally, the neighborhood benefits from small family open parks such as the Alberico Park on Allston Street, landscaped in 2013 with a log climber, lawn areas and unique play structures is safe and pleasant for families and toddlers and the Fulmore Park along Sidney Street, awesome for young kids too.
Fort Washington Park is a historic site, the last remaining Fort from the revolutionary war that was built along the Charles River at 95 Waverly street. It was built by soldiers of the Continental Army under the orders of George Washington in November 1775. It is well visited by dog owners as it has off leash hours.

Cambridgeport is a short stroll to the Charles River Bike Path, which runs along the scenic river edge and offers the most stunning views of the Boston Skyline, and Magazine Beach Park, Cambridge's second largest park with an outdoor swimming pool, soccer and baseball fields, and outdoor exercise equipment. A great spot to launch your kayak into the waters of the Charles River.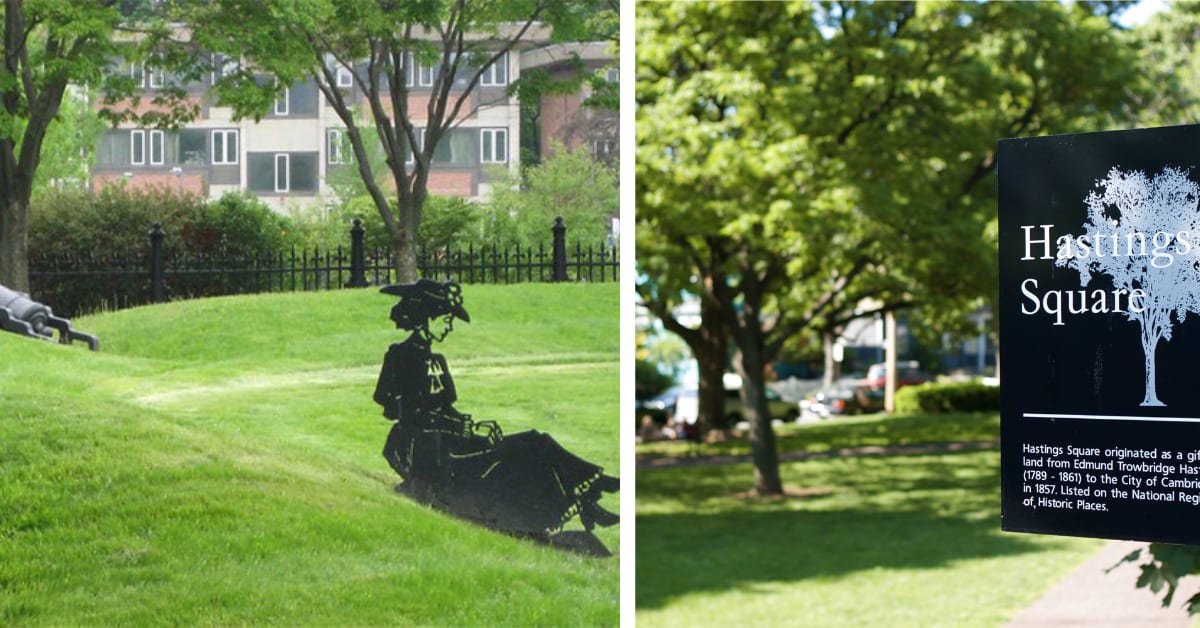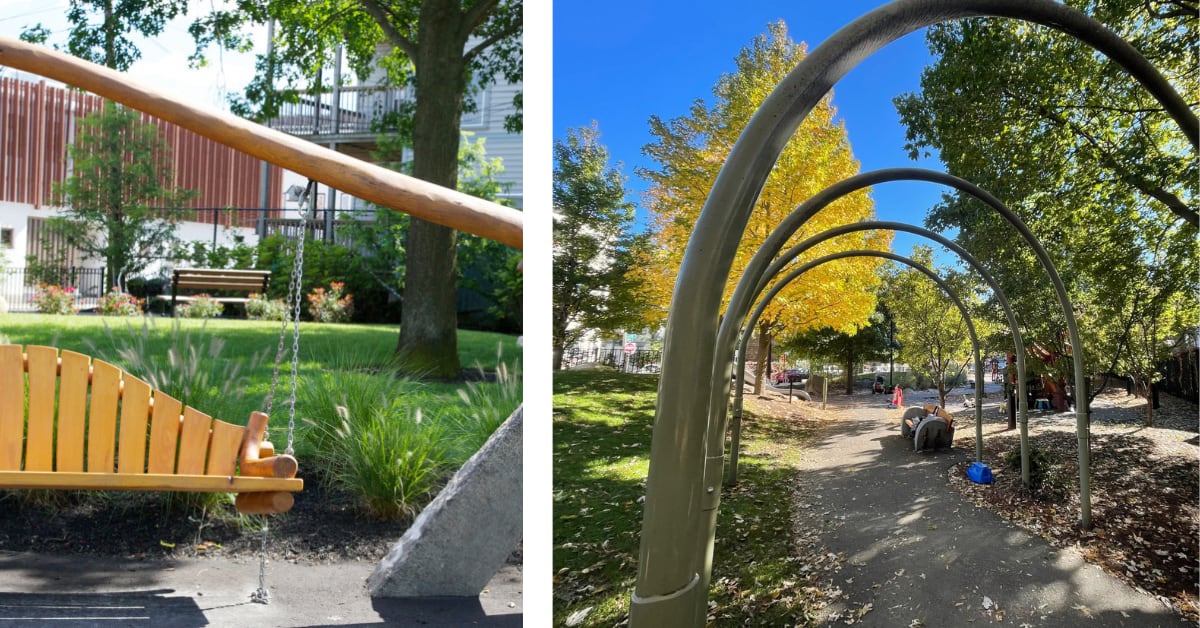 People. Famous Humans of Cambridge Port.
Margaret Fuller, writer and editor -- and the first woman allowed to use the Harvard library -- grew up in Cambridgeport, as did Richard Henry Dana, author of Two Years Before the Mast. Abolitionist William Lloyd Garrison was a resident.


Perks of Cambridgeport
Seven street names in Cambridgeport commemorate commanders, ships and a decisive naval battle of the War of 1812. Perry, Lawrence, and Niagara streets, Lake and Erie, Decatur and Hamilton. Those are called the 1812 streets. This is the Upper Magazine Street Historic District encompassing a well-preserved stretch of mid-19th century housing in the Cambridgeport neighborhood.
Contact Sandrine Deschaux if you have any invaluable, fun and informative facts about the neighborhood. We will publish them. Thank you.
If you are considering Cambridgeport as a neighborhood, local real estate expert Sandrine Deschaux will be happy to guide you through. Connect with her now to find your home for sale in Cambridge MA.