Cambridge is always an excellent destination for creative and unusual cuisine and for more tried-and-true options cooked up with a touch of local flare. The city has hundreds of restaurants representing dozens of cultures, serving a melting pot of locals. No wonder homes for sale in Cambridge are in such high demand, given the city's epicurean pedigree.

Restaurants in Cambridge tend to cluster around the city's five major squares — Central Square, Harvard Square, Inman Square, Kendall Square, and Porter Square. Here are five of the latest and best additions to Cambridge's culinary tableau.
Batifol
291 Third St.
Cambridge, MA 02142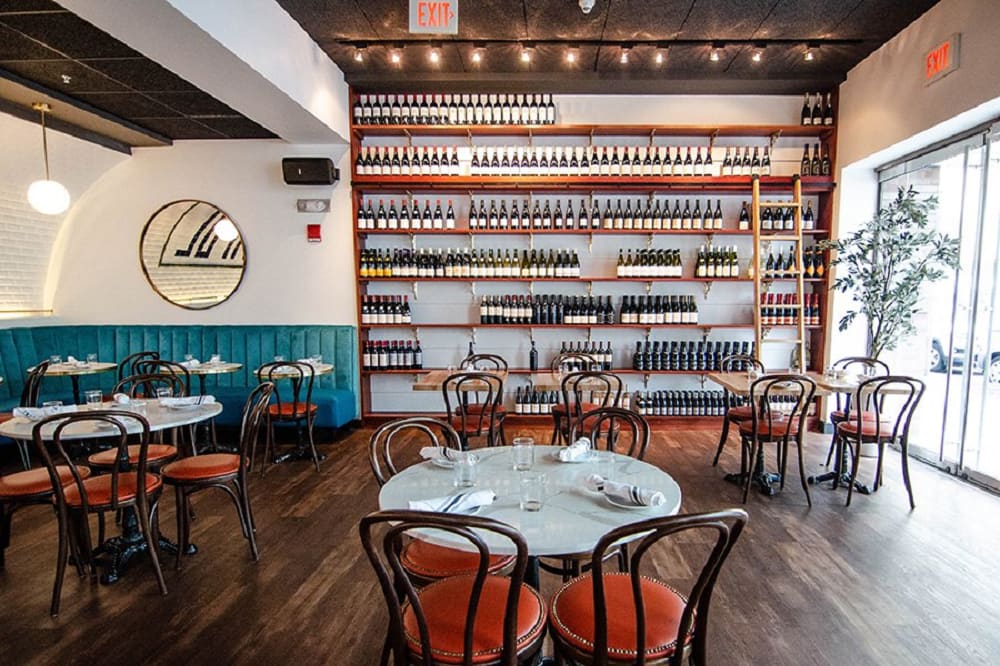 Photo courtesy of Batifol
Having opened in October 2022,
Batifol
has been a resounding success. This new addition to Kendall Square more than holds its own alongside the neighborhood's many ethnic and specialty restaurants. Batifol serves French cuisine, including classics like house-made croissants, brunch omelets, and delicious French onion soup. You can pair anything on the menu with Batifol's robust selection of wines and cocktails.

Batifol shares ownership with Petit Robert Bistro, a well-established restaurant in South End. The new restaurant gained a loyal following during its initial fall and winter season when diners fell in love with comfort dinners like beef bourguignon and escargots. Batifol has also earned a reputation as a nice brunch spot serving salads, sandwiches, oysters, and more. We're excited to see how the restaurant evolves in its first spring and summer seasons.
Si Cara
425 Massachusetts Ave.
Cambridge, MA 02139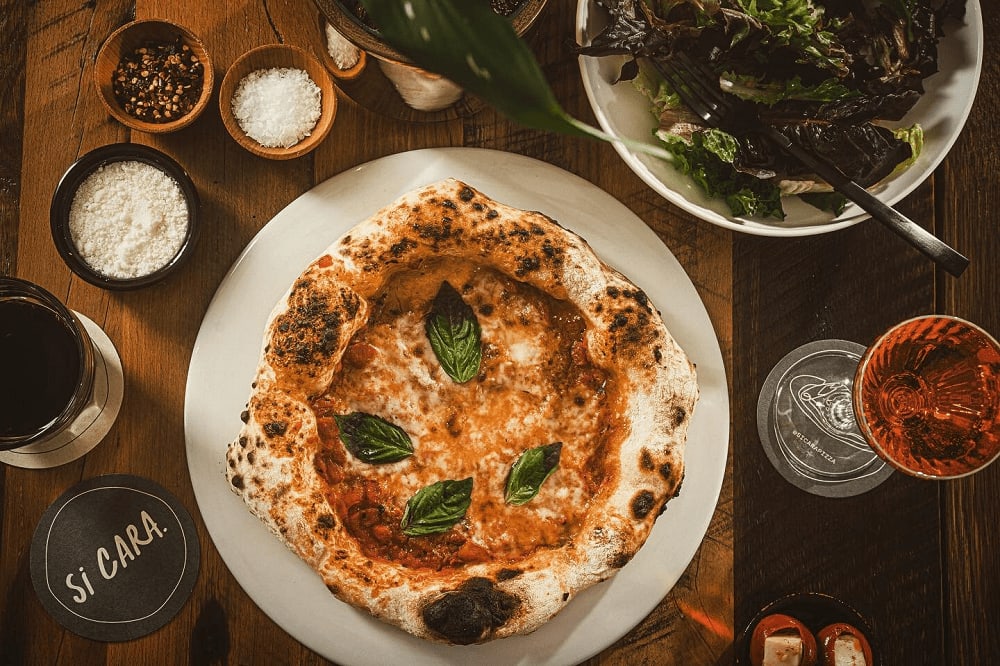 Photo courtesy of Si Cara
Italian for "yes, dear,"
Si Cara
first fired up their pizza oven in August 2022. The pizzeria is a welcome addition to Central Square, an area of Cambridge rejuvenated by new business. Si Cara features a modest bar serving wine, a dining room, and pizza ovens. Its cozy corner location makes it ideal for casual dates, study breaks, and treating the family.

But there are several pizzamakers in Cambridge — how does Si Cara stand out? It's perhaps the only place to serve canotto-style pizza with an extra puffy crust that the restaurant's chef compares to a fresh loaf of bread. Everyone likes pizza a certain way, and anyone who loves pizza crusts will be hooked. You can also experiment with unconventional toppings like kimchi or mushrooms with taleggio. Try the white bean dip while your pizza bakes.
Hot Chix
1220 Cambridge St.
Cambridge, MA 02139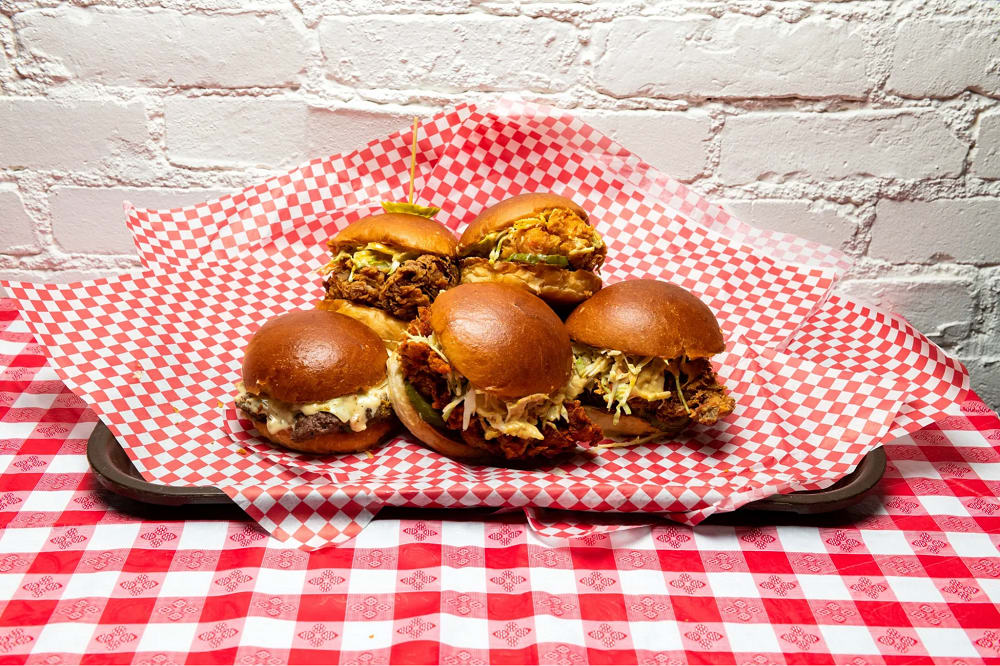 Photo courtesy of Hot Chix
What began as a pop-up restaurant has progressed into a permanent, fast-casual chicken spot in Inman Square.
Hot Chix
takes Nashville comfort food to the spiciest level. Patrons love the fried chicken sandwiches, and you can offset the heat with sweet sides like honey biscuits and banana pudding. Return eaters would do well to sample the menu's fish, shrimp, and mushroom options.

Hot Chix ramped up its branding in 2019, partnering with local breweries. Now that the restaurant is a permanent fixture of Cambridge, we look forward to further improvements. Currently, the restaurant remains a counter-service joint, while its prime location on Cambridge St. ensures a constant flow of customers.
Bosso Ramen Tavern
24 Holyoke St.
Cambridge, MA 02138
Bosso Ramen Tavern
opened last spring to much acclaim in Harvard Square. Located just a block or two south of Harvard's campus, Bosso is the most fun restaurant on our list. Dining here is a spectacle and performance on the part of your chefs. You can pop in for lunch or wait until the restaurant reopens at 5 p.m. daily (if you arrive much later without a reservation, be prepared to wait a few minutes for a table).

The vibe is lively and posh, much nicer than a dining hall or dorm room ramen atmosphere. The menu starts with ramen, of course, and extends into other hot-pot fusion territory. The ownership prides itself on consistency and envisions the restaurant as a level above casual ramen. Once seated, you can order various savory tsumami (appetizers). The Tavern invents its sushi, and its ramen comes at you from a unique pork broth base. Be prepared to be amazed.
LA ROYAL
221 Concord Ave.
Cambridge, MA 02138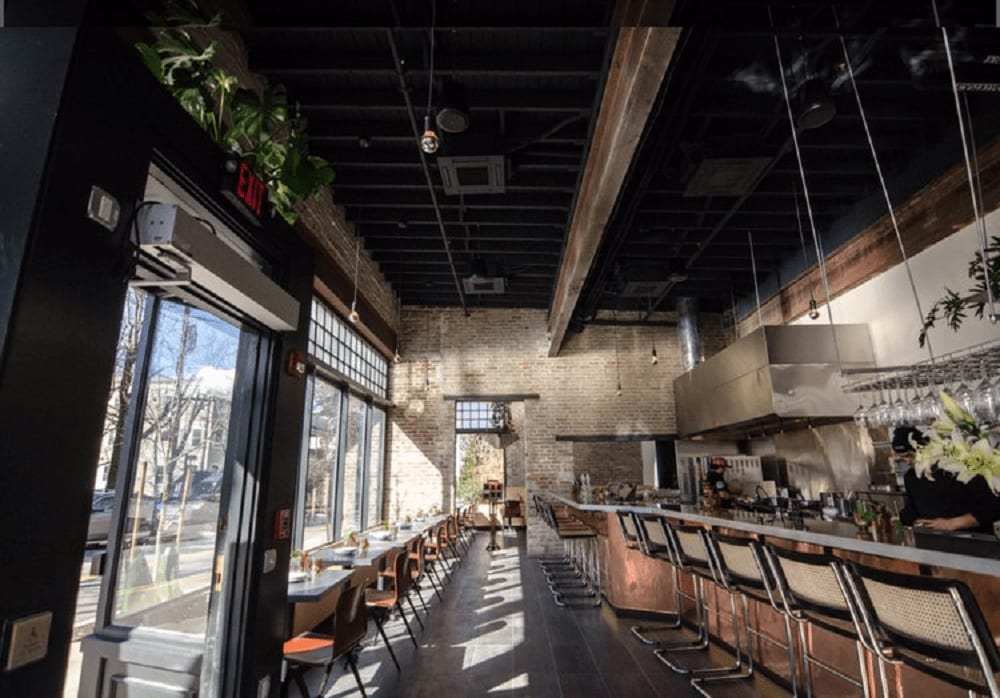 Photo courtesy of LA ROYAL
The newest Peruvian restaurant in Cambridge,
LA ROYAL
opened in early 2022. The restaurant has a neat backstory: the co-owners started their business hosting dinner parties at home. Their new space features bar and window seating, an open kitchen, and a chic-industrial setting with high ceilings and brick finishes.

Today, you can find LA ROYAL in Observatory Hill just northwest of Harvard University. Much of the menu is based on home-cooked recipes from the owners' family. Newcomers would do well to try the ceviche from northern Peru, arroz con pato from Chiclayo, or chupe de langostinos from Arequipa. You can pair anything on the menu with pisco cocktails or wine sourced from South America.

The restaurant's ambiance is punctuated by various art pieces, including a bullet curtain by Chilean artist Daniela Rivera, a giant pothos plant creeping up through a chandelier, and an array of plants such as monstera and xanadu. The space's focal point is the original transom windows, allowing for a constant stream of natural light. LA ROYAL also has a variety of desserts by pastry chef Serena Fix and cocktails crafted with the help of food scholar Darra Goldstein.
The best service in real estate
Whether you are looking for homes for sale in Cambridge or have narrowed your search to one of the city's exclusive neighborhoods, such as Kendall Square, real estate can be as much a matter of taste as what to have for dinner. The only way to ensure your homebuying journey is as satisfying as a meal on Harvard Square is with an experienced agent such as
Sandrine Deschaux
. Sandrine consistently ranks as the best-performing agent in Cambridge, and her established team brings
unmatched expertise
to local buyers.
Contact Sandrine today
and start your next endeavor on the right foot.

*Header photo courtesy of Batifol