Welcome to Historic and Central Mid-Cambridge Neighborhood in Cambridge Mass!
Cambridge, Massachusetts, United States, is home to a community known as Mid-Cambridge. West of Harvard Square, it is bounded by the Charles River to the south and the east, Porter Square to the north, and Harvard University to the west. Mid-Cambridge, a large residential area with tree-lined streets of traditional wood-frame homes, has 3 commercial hubs. Harvard Square, bustling with students, tourists and buskers, is full of gastropubs, cafes, bookshops and boutiques. It's also home to Harvard Yard, the leafy core of Harvard University. Central Square has laid-back pubs and indie clubs. Inman Square attracts foodies with chef-driven restaurants.
The area's proximity to Harvard University is one of its most distinguishing qualities. The area is home to several Harvard-affiliated institutions, such as the Law and Divinity Schools and the Art Museums. Many university employees and students call the area home, adding to its vitality and ensuring the university's continued prominence in the region.
Mid-Cambridge specifically offers a special blend of culture, art, cuisine, and academia. Creative and innovative people from all over the world go to this thriving city, which also boasts a rich cultural heritage. From prestigious educational institutions to cutting-edge eateries, this part of town has it all.
In this blog, we'll explore the city's vibrant art scene, its delicious array of cuisines, and its prestigious educational institutions. Relax with a cup of coffee in hand and come along as we discover the fascinating cultural mix Mid-Cambridge has to offer.


A hub of education, arts and entertainment
Mid-Cambridge is a historic and culturally significant area of the city, with museums and art schools playing crucial roles in the area's evolution. These landmarks have been instrumental in making Mid-Cambridge the vibrant community it is today, serving as a hub for a wide range of creative and educational opportunities for locals and visitors alike.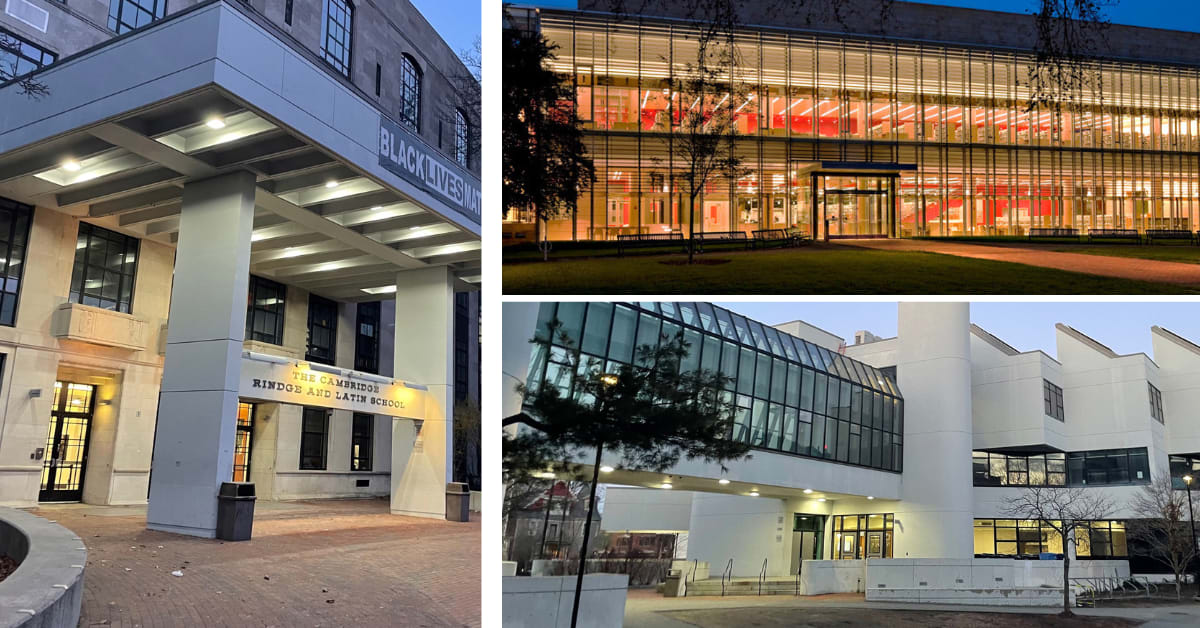 Cambridge Public Library, The Main Library

One of these places is The Mid-Cambridge branch of the Cambridge Public Library located at 449 Broadway Street in Cambridge, Massachusetts. Opened in 2009, this expansion included a new LEED Silver building, and the project was led by the Boston architectural firms William Rawn Associates and Ann Beha Architects. The Main Library in Cambridge is the first building in the US to make use of European Double-Skin Curtainwall technology.

This branch is one of the six locations that make up the Cambridge Public Library system, and it serves the residents of the Mid-Cambridge neighborhood. The library offers a variety of resources and services, including books, audiobooks, e-books, DVDs, CDs, and other media. It also provides access to computers, Wi-Fi, and other facilities for public use.

In addition to its regular library services, the Mid-Cambridge branch offers various programs and events for children, teens, and adults, such as story times, book clubs, author talks, and workshops. The library is open six days a week and has a friendly and knowledgeable staff who can assist with research, book recommendations, and other inquiries.

Overall, the Mid-Cambridge branch of the Cambridge Public Library is a valuable community resource that provides access to a wide range of information and services for residents of all ages.
Right next to it we find the Cambridge Rindge & Latin School (CRLS) the sole public high school in Cambridge, MA, and serves students in grades 9 through 12.

A broad variety of racial, ethnic, and socioeconomic groups are represented at this school. The academic curriculum is quite tough, with several AP classes and other advanced offerings available.
CRLS provides its students with many opportunities outside of the classroom, including as sports teams, performing arts groups, clubs, and volunteer opportunities. The institution is also deeply invested in social justice and equity, and it provides several opportunities to learn about and engage with issues of diversity, fairness, and inclusion.

CRLS is well-known for its excellent college preparatory curriculum and its long history of academic performance. Teachers and staff at this institution are committed to helping each student develop personally, socially, and intellectually. Overall, Cambridge Rindge & Latin School is an excellent public high school that welcomes kids from all walks of life and offers them a rigorous and supportive academic environment.

Mid-Cambridge is also home to a number of prestigious art institutions, each of which contributes significantly to the area by nurturing a community of artists and students dedicated to pushing the frontiers of their respective disciplines. The following is a list of some of the most prominent museums, theaters and art schools in the area:
Jose Mateo Ballet Theatre

The José Mateo Ballet Theatre is a well-regarded ballet company and dance school. The company was founded in 1986 by the renowned dancer and choreographer José Mateo, and it has since become a cultural institution in the Boston area. The company offers a diverse range of performances, including classical ballets and contemporary works that showcase the artistic vision and talent of José Mateo and his team of dancers and choreographers. The dance school offers classes for students of all ages and skill levels, from beginner to professional.

The José Mateo Ballet Theatre is located in a beautiful and historic building in Mid-Cambridge, featuring two state-of-the-art performance spaces, the Sanctuary Theatre and the Dance Complex. The theaters provide an intimate and immersive experience for audiences, with excellent sightlines and acoustics.


Sanders Theatre

Sanders Theatre is a famous and historic place to see a show. It is located in the Harvard University campus in Cambridge, Massachusetts, more specifically in the Memorial Hall building. Ralph Sanders, gave the money to build the building in 1870, so that is why the building holds his name. The theater has a beautiful interior with ornate woodwork, stained glass windows, and a large stage with good acoustics. This makes it a great place for concerts, lectures, and other performances. The Sanders Theatre has been the site of many different kinds of events over the years, such as classical music concerts, lectures by famous people, and plays.

The highlight feature is its organ, a huge instrument with more than 3,000 pipes thought to be one of the best organs in the world. It is often played at concerts and recitals, and its grand sound fills the theater with majestic music. Overall, the Sanders Theatre is a well-loved part of Cambridge's culture. Its long history and beautiful interior make it a popular place for both locals and tourists to go. The theater is still an important place for performances and events at Harvard University and in the wider Cambridge area.


The Harvard Art Museums

Located in the heart of Mid-Cambridge, the Harvard Art Museums offer a world-class collection of art spanning thousands of years and a wide range of cultures. The Harvard Art Museums are part of Harvard University and comprise three museums: the Fogg Museum (established in 1895), the Busch-Reisinger Museum (established in 1903), and the Arthur M. Sackler Museum (established in 1985). [The collections include paintings, sculptures, and decorative arts, and it also hosts a variety of exhibitions, lectures, and events throughout the year.

The Fogg Museum. Charles F. Fogg, an art historian and collector, founded the Fogg Museum in 1895. Around 250,000 works of art from antiquity to the present day are housed in the museum's collection, with a special focus on European and American works from the Middle Ages to the present day. In addition to its extensive collection of Asian art, the Fogg Museum is renowned for its impressive array of drawings, prints, and photographs.

The Busch-Reisinger Museum. Art collectors and Harvard alums Charles L. and Emma Busch-Reisinger established the museum that bears their name in 1901. The museum houses an extensive collection of modern and contemporary art from German-speaking nations.

The Arthur M. Sackler Museum. The Harvard graduate and philanthropist Arthur M. Sackler was honored with a museum bearing his name in 1985. The museum's collection spans from antiquity to the present day, with works from Europe, the Americas, and Asia all represented.

A massive extension and restoration of the Harvard Art Museums was completed in 2014, bringing all three museums under one roof and creating a brand new, state-of-the-art facility. The museums still provide a wide variety of exhibits, events, and educational opportunities for people of all ages and walks of life today.

All things considered, the Harvard Art Museums are an absolute must-see for any culture vulture, as they provide a rare opportunity to delve deeply into a wide variety of artistic traditions and styles in one location.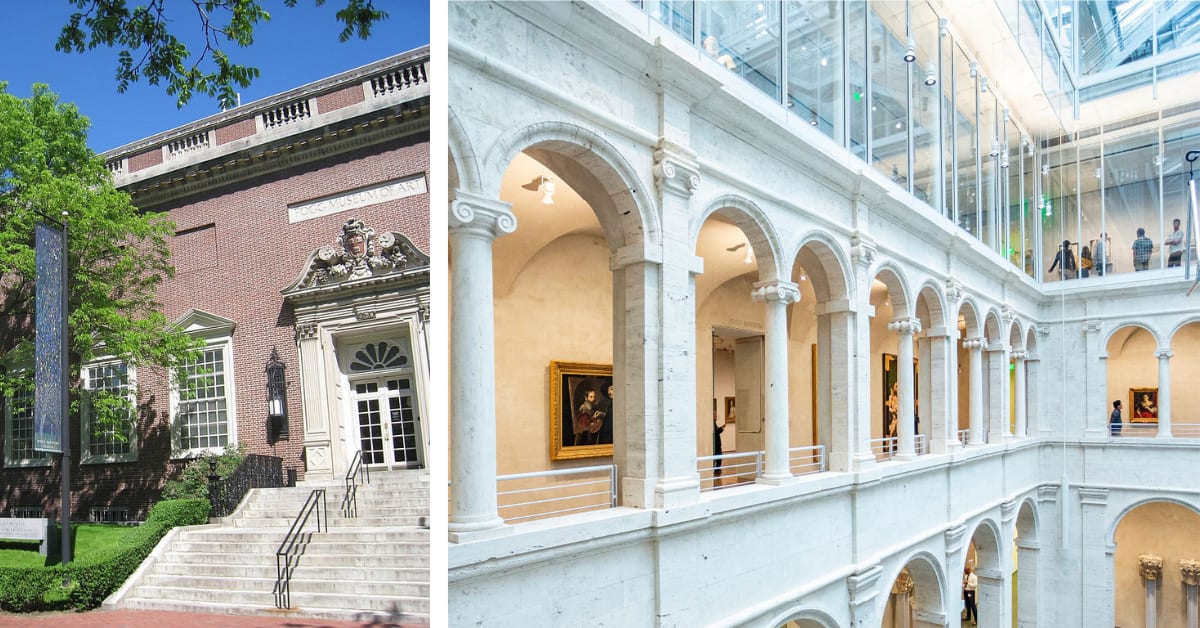 The Cambridge Art Association

The Cambridge Art Association is a non-profit, community-based organization that was established in 1944. Its mission is to encourage and support the creative endeavors of local artists while also fostering art appreciation and education. In addition to regularly scheduled exhibitions, lectures, and workshops, the group also runs a gallery in the Mid-Cambridge neighborhood.

All things considered, this town is an excellent location for art lovers who want to investigate, learn about, and participate in a wide variety of artistic practices and aesthetics.
Harvard Yards, a place to meet with nature and expand your knowledge. Of course one of the most iconic places to visit and enjoy in Mid-Cambridge is the famous Harvard Yards. Besides its greenery sights, there are several buildings worth mentioning and visiting on your next stroll around Harvard Square. The Harvard Yard is a famous and storied area of the campus of Harvard University. Since Harvard University was established in 1636, this building has been around longer than any other on campus.

The oldest structure on Harvard's campus is Massachusetts Hall, which was constructed in 1720. It was a dorm and classroom at one time, and now it houses the administration.
After a devastating fire in 1764, the first building to be rebuilt on campus was Harvard Hall, which opened to the public in 1766. The administrative offices of the institution are located there at the present day. Originally opened in 1815 as a residence and classroom facility, University Hall became the administrative headquarters in 1849.

The Memorial Church was constructed in 1932 and has become a symbol of the University of Washington and a place of worship for the campus and surrounding community. Gorgeous stained glass windows and Gothic Revival style characterize this building.

Among the world's largest and most extensive research libraries is the Widener Library, which opened to the public in 1915. The Harry Elkins Widener Library at Harvard University holds approximately 3.5 million volumes and is named for a Titanic victim from Harvard University.

Johnston Gate, the Yard's grand entrance, was constructed in 1889. Samuel Johnston, a Harvard alumnus who provided funding for its construction, gave it his name. Stunning in its High Victorian Gothic style, Sever Hall dates back to 1880. At the moment, it serves as a place for teaching and office work.

You can find many more structures in the Harvard Yard than just these. The different histories and architectural styles of the Yard's various buildings make it an interesting and vital part of Harvard's storied past.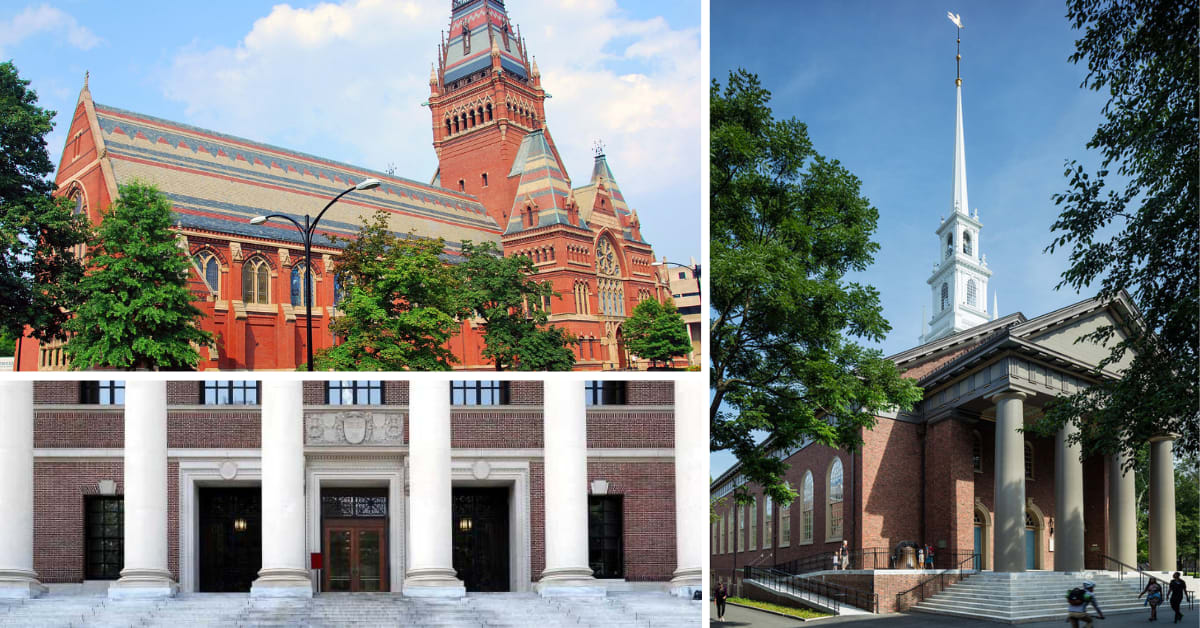 The War Memorial Recreational Center on Cambridge Street. The War Memorial Recreation Center, located at 1640 Cambridge St. Door 15, includes a Field House, multi-purpose room, gymnasium, weight room and 3 swimming pools. The War Memorial offers year-round programming for children and adults.


The allure of living in Mid-Cambridge
Mid-Cambridge has always been a popular place to live because of its historic architecture, tree-lined streets, and closeness to some of the best schools in the area. In terms of real estate, this part of town is home to a diverse mix of housing options, including Victorian-era homes, mid-century apartments, and modern condominiums.
The area is particularly popular among students and young professionals due to its close proximity to Harvard University and the Massachusetts Institute of Technology (MIT). As with many urban neighborhoods, real estate prices in Mid-Cambridge can vary widely depending on factors such as location, size, and condition, with a median home price in around $1.2 million.
Mid-Cambridge remains a desirable place to live for many due to its vibrant culture, access to top-notch schools, and excellent amenities like the ones explored on this blog. Definitely a neighborhood worth considering if you're in the market for real estate in the area.
Mid-Cambridge's strong ties to Historical preservation
The Cambridge Historical Commission is a local historic preservation group with offices in 831 Massachusetts Avenue. Their goal is to preserve and protect the historic character of the Mid-Cambridge neighborhood. The Mid Cambridge Neighborhood Conservation District was established in 1985 by the Cambridge City Council as a response to concerns about the potential loss of historic buildings and streetscapes due to development pressures. They also provide guidance to property owners and developers on appropriate design and materials for new construction within the district.
As a community organization, they host events and meetings to promote awareness and appreciation of the neighborhood's history and architecture. The group also works to maintain and improve public spaces within the district, such as parks and streetscapes.
Small Shops, Local businesses, Snack Havens or Favorite Destinations.
Below are only a few of our favorite places to indulge or visit, after immersing ourselves in the art, education and history of this powerful city.
The Broadway Marketplace. A great neighborhood Market – with free parking – quality, convenience and great service on the Broadway side of Harvard Yard.
Wine, Beer and Liquor, Fresh Produce, Bakery, Deli and Meat. Great Sandwiches, Hot Food and Salad Bars.


Skenderian Apothecary Skenderian Apothecary is your local family-owned independent pharmacy. We are a third-generation pharmacy serving the city of Cambridge and offering a broad range of services.


Barismo Coffee Place at 364 Broadwway. Easygoing java joint featuring hot & cold coffees from a local roastery, plus pastries.


Broadway Bicyle. A worker-cooperative that repairs and sells bicycles in Cambridge, MA – since 1972.
Real Estate & Homes in Mid-Cambridge
Mid-Cambridge is centrally located bordered by city squares, and therefore within walking distance to restaurants, business, shops and transportation. It comprises 2 zip codes, 02139 for its southern part, and 02138 around Harvard University. This neighborhood is sought-after by students as well as professors and faculties. It contains historic districts, tree-filled streets with Victorian homes, and storied buildings.
One of the prettiest streets in central Mid Cambridge neighborhood is Maple Street between Broadway and Maria Avenue in Cambridge Massachusetts. The Maple Avenue Historic District is a residential historic distric which encompasses a street with a cohesive collection of well-preserved, predominantly Italianate and Second Empire, houses, in which the original spacing and setting has been preserved. It includes houses on both sides of Maple Avenue, numbered from 8 to 33, among which stand several Queen Anne and Colonial Revival houses. The district was added to the National Register of Historic Places in 1983.
Broadway, Hancock Street, Harvard Street, Fayette Street, all are beautiful historic tree-filled streets with buildings registered to the National Register of Historic Places. As an example, a greek revival historic cottage at 104-106 Hancock Street, or 110 Hancock Street, the William Bradbury House at 369 Harvard Street, a three-story brick Second empire Victorian, the Deane Williams House at 21-23 Fayette Street, a two-story brick Italianate house.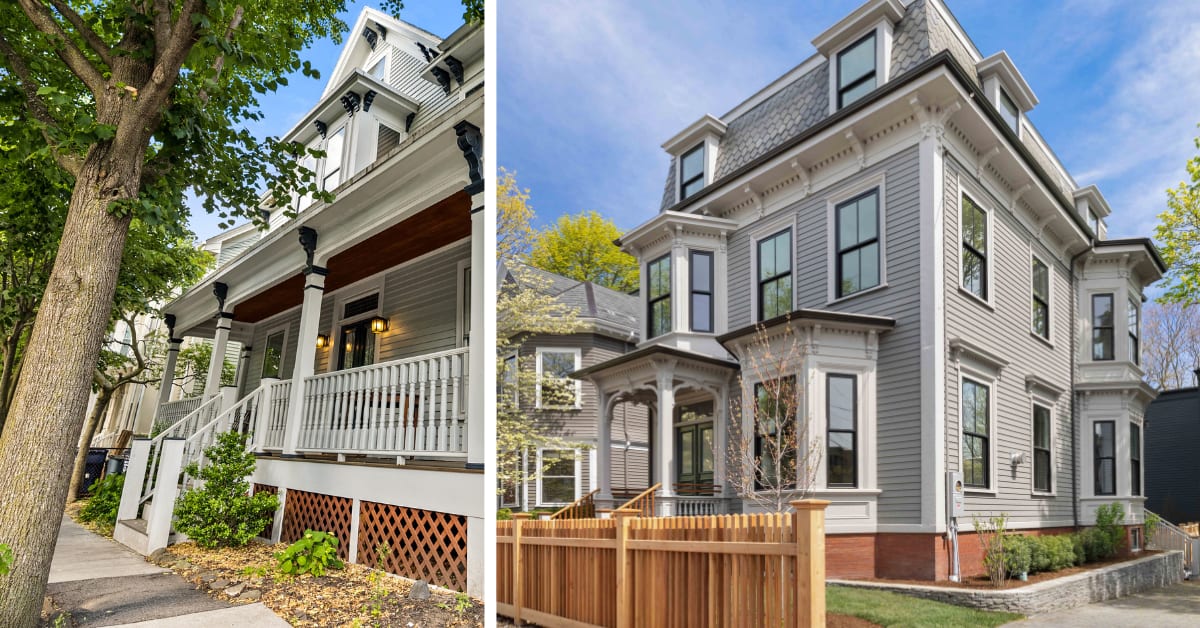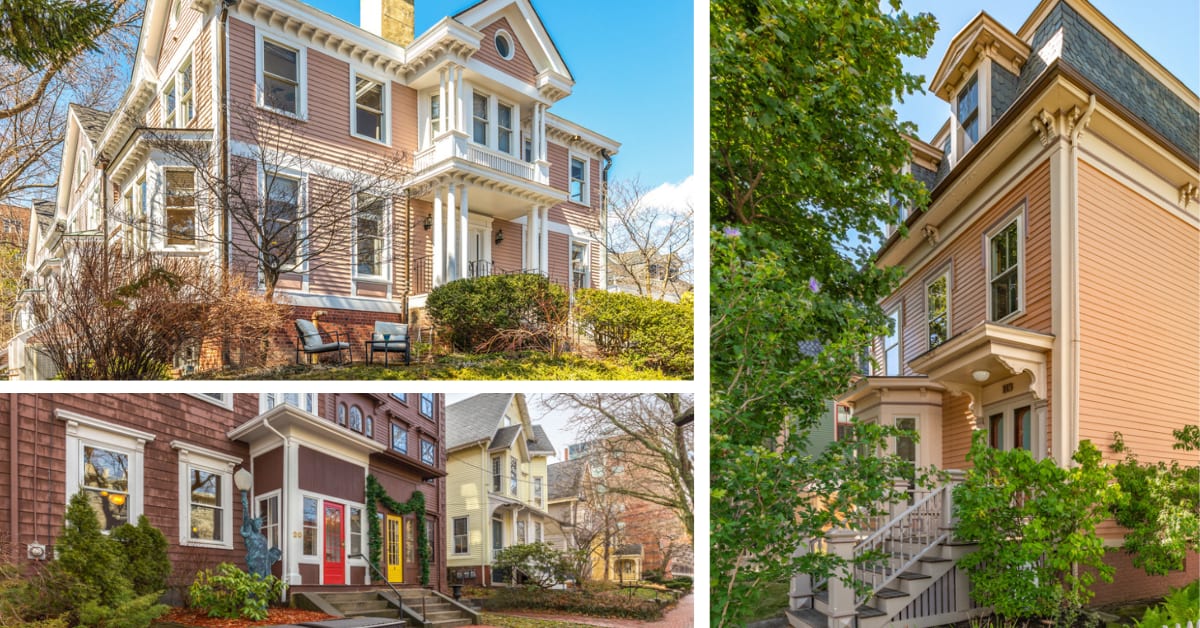 Search for a home in Mid Cambridge by clicking here
If you are searching to live in Mid Cambridge, contact Cambridge real estate agent, Sandrine Deschaux, founder of Sandrine Deschaux + Co with RE/MAX Destiny. She and her team will help you assess the Mid Cambridge neighborhood and assist you with finding your dream home. Call Sandrine Deschaux 857.204.9872 to start a conversation.