Thanksgiving Thrills ~ 7 Spots in Cambridge to Kickstart Your Culinary Holiday Vibes!
Welcome to a Thanksgiving celebration in Cambridge, a blend of tradition and modern charm. This festive season, explore three exceptional dining experiences: the elegant Harvest and Enza, the cozy Grafton Street Pub & Grill, the charming Henrietta's table and the delightful Mamaleh's Delicatessen Restaurant. Each offers a unique taste of Thanksgiving, from traditional feasts to gourmet twists and convenient take-out options. Join us in discovering Cambridge's culinary best for a memorable Thanksgiving.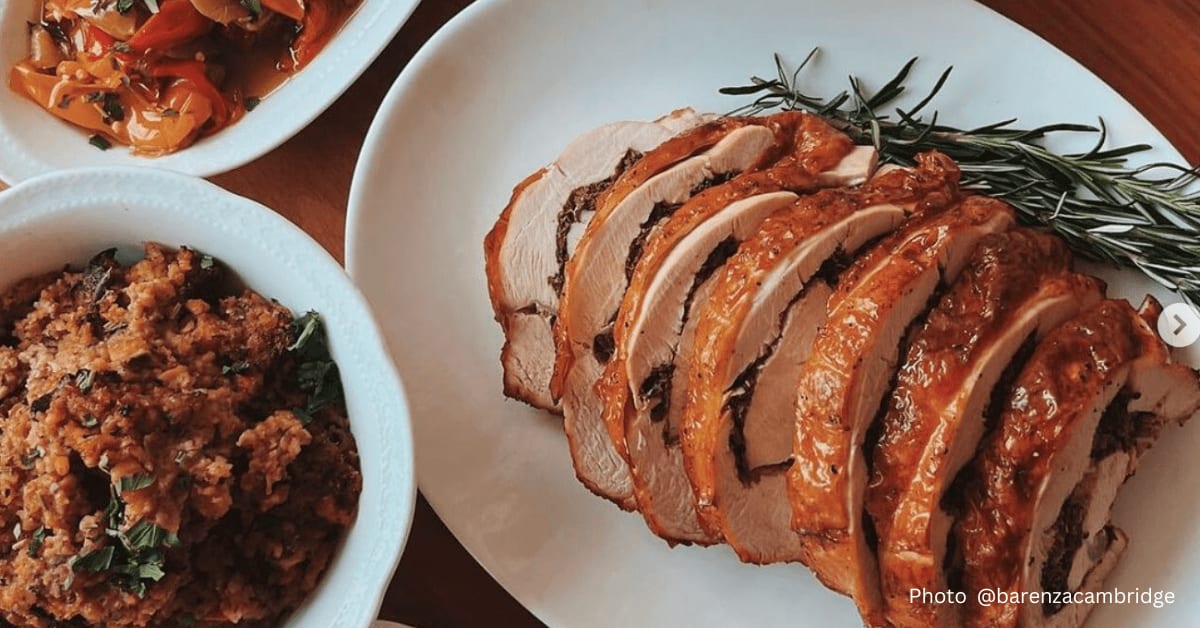 Secure your Thanksgiving feast with a touch of Italian excellence by pre-ordering take-out from Bar Enza at The Charles Hotel, led by Chef Tony Susi and his skilled team. Revel in the fusion of traditional flavors with offerings like spatchcocked turkey, mashed potatoes, stuffing, and gravy, alongside tantalizing options such as porchetta, baked rigatoni, and meatballs.
Order by Sunday, November 19th, to savor this culinary delight. Pick up your feast on Wednesday, November 22nd, between 11:00 am and 5:00 pm.
Bar Enza is located at One Bennett Street, Cambridge, MA 02138 | 617-661-5050
Nestled in the heart of Cambridge's vibrant Harvard Square, Harvest presents an inviting dine-in option for Thanksgiving. The restaurant, known for its elegant ambiance, combines a contemporary aesthetic with a cozy, welcoming atmosphere, making it an ideal spot for a festive celebration.
At the helm of Harvest's culinary excellence is Chef Nick Deutmeyer, renowned for his innovative approach to traditional American cuisine. Together with his team, Chef Deutmeyer has crafted a reputation for Harvest as a destination for both culinary creativity and consistent quality.
Thanksgiving Menu Highlights
The Harvest's Thanksgiving menu is a perfect blend of unique creations and traditional favorites.
Unique Dishes:
Kale, Pumpkin & Taleggio Gratin:

A delightful twist on classic gratin, incorporating autumn flavors.

Heritage Breed Pork Chop:

A testament to Harvest's commitment to high-quality, sustainably sourced ingredients.

Duck & Foie Gras Pâté:

A luxurious starter that sets the tone for an indulgent meal.
Traditional Options:
Harvest honors Thanksgiving traditions with its perfectly roasted turkey, accompanied by all the classic holiday sides, offering a taste of nostalgia and comfort.
Service Details
Availability:

The Thanksgiving feast at Harvest is available from 10:30am to 8:00pm on Thanksgiving Day, allowing guests to choose a convenient time to celebrate.

Pricing

:

Priced at $90 per person, the meal offers value for an upscale dining experience. An additional $40 wine pairing option is available for those looking to enhance their meal with expertly selected wines.

How to Book:

Reservations are recommended to secure a spot at this sought-after venue. Guests can book by contacting the restaurant directly or through their online reservation system.
For reservations and inquiries call 617-868-2255
The Harvest is located at 44 Brattle Street, Cambridge, MA 02138
Their blend of unique dishes, traditional Thanksgiving fare, and a welcoming atmosphere makes it a top choice for those looking to celebrate Thanksgiving in Cambridge with culinary flair.
If you're dreaming of a Thanksgiving feast that's a perfect blend of American tradition with a dash of French flair, look no further than Batifol in Cambridge! Let's talk turkey, or rather, let's talk about Batifol's Individual Thanksgiving Dinner that's sure to make your taste buds do the cha-cha!
Whether you're tasked with bringing a dish to a dinner or simply in the mood for a chef-like meal at home, Batifol has an irresistible array of offerings. Don't resist any longer—start placing your order soon. Some of their offerings include:
Whole Roasted Turkey - $105.00:
Prepare for the pièce de résistance! A succulent, whole roasted turkey that's not just a dish—it's a masterpiece! For $105.00, let Batifol take the hassle out of your Thanksgiving prep.

Whole Oven-ready Uncooked Turkey - $80.00.

Feeling adventurous? Want to flex those culinary muscles? Grab the whole, oven-ready uncooked turkey for $80.00! Because, let's be honest, nothing says 'Thanksgiving superhero' like roasting your own turkey.

A Variety of Thanksgiving Side Dishes - $65.00:
It's not just about the turkey, folks! Elevate your Thanksgiving game with a dazzling array of side dishes for just $65.00. We're talking stuffing that'll have you singing praises, roasted squash that's the real MVP, haricot verts to make your taste buds dance, mashed potatoes as fluffy as a cloud, cranberry sauce that's the 'pint' of perfection, and gravy—because what's Thanksgiving without a little liquid gold?
The Traditional Garnitures Made Right! What's a feast without the classic garnishes? Batifol ensures that your Thanksgiving is not just a meal but a memory. With 1qt. of stuffing, 1qt. of roasted squash, 1qt. of haricot verts, 1qt. of mashed potatoes, 1 pint of cranberry sauce, and 1 pint of gravy, they've got your traditional garniture game on point!
So, ditch the kitchen stress, embrace the feast, and let Batifol sprinkle a little French magic on your American holiday. Place your orders now, because a Thanksgiving this good deserves a reservation in your heart and on the table!
Batifol is located at 291 Third Street, Cambridge, 02142. Call them at 617-945-0345 to make your order.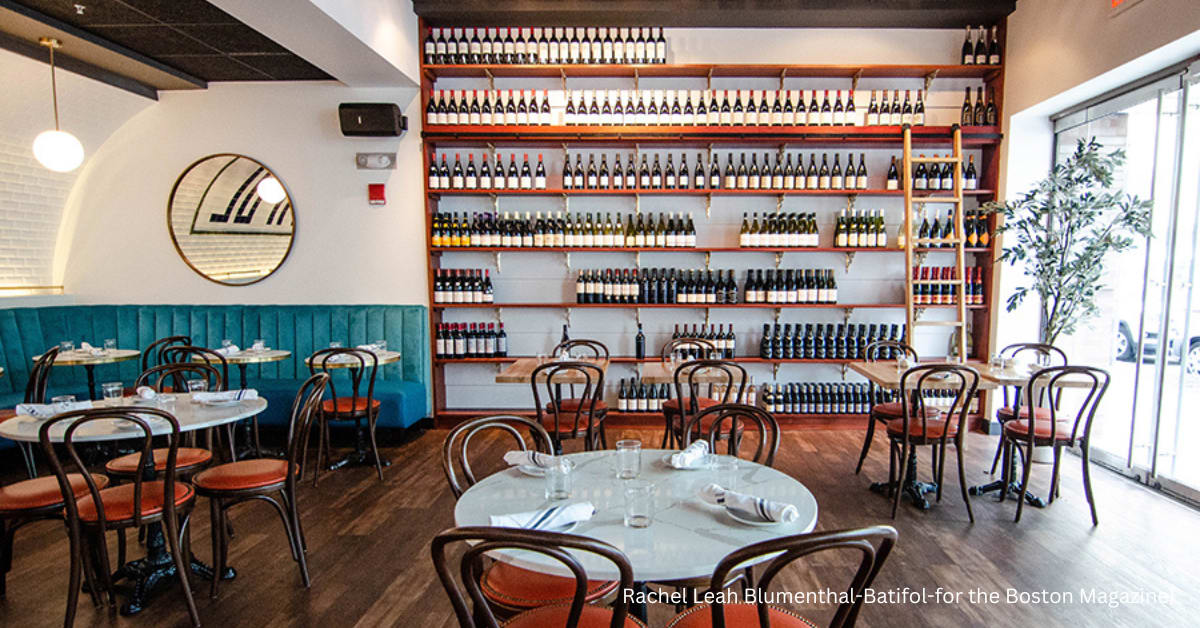 Enjoy a Thanksgiving inspired meal at Henrietta's Table, the on-site restaurant at The Charles Hotel. Delight in a splendid buffet featuring a bountiful selection of seasonal, farm-fresh New England dishes. For those preferring alternatives to turkey, there are ample vegetarian and pescatarian options. Indulge in a dessert spread that surpasses your expectations.
Availability: 12:00 pm - 6:00 pm

Price: $125 per adult; $55 per child
Henrietta's Table is located at 1 Bennett Street, Cambridge, MA 02138 - 617-661-5005
Feast All Day at Russell House Tavern this Thanksgiving! Indulge in a delightful array of a la carte holiday specials alongside their regular menu, featuring starters like lobster bisque and duck confit gnocchi, a classic turkey dinner, a mouthwatering 12oz ribeye, and pumpkin pie for dessert. While reservations are recommended, they're not required, so gather your loved ones and make your way to Harvard Square for a Turkey Day to remember.
The Russell House Tavern is located at 14 JFK Street, Cambridge, MA 02138 - Call 617-500-3055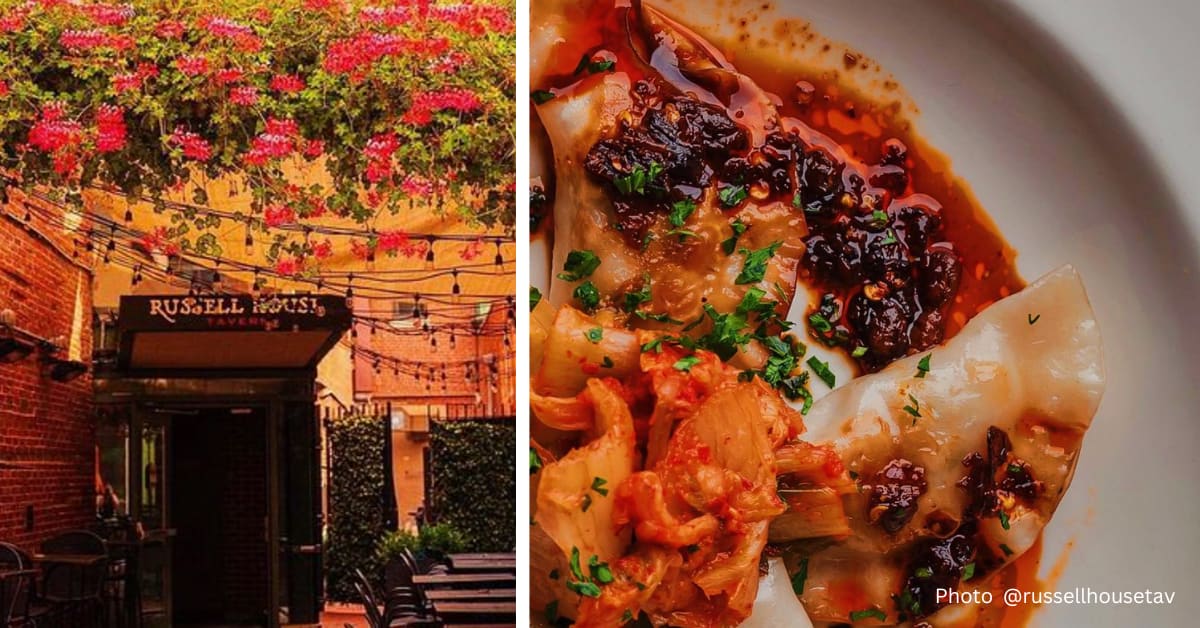 Grafton Street Pub & Grill, located at the heart of Harvard Square, offers a dynamic Thanksgiving experience with both dine-in and take-out options. This establishment is celebrated for its warm, inviting atmosphere, blending the charm of a traditional pub with the sophistication of a modern grill.
The culinary direction at Grafton Street is led by Chef Tom Borgia, known for his innovative and approachable culinary style. Chef Borgia and his team emphasize fresh, seasonal ingredients, creating dishes that are both familiar and exciting.
Grafton Street Pub & Grill presents a versatile Thanksgiving menu that caters to a variety of tastes:
A la Carte Menu:
The menu features a combination of the pub's regular offerings along with special Thanksgiving items, providing guests with a wide range of choices.
From appetizers to entrees, each dish is crafted to reflect the festive spirit of the holiday.
Highlight Dishes:
Baked Oysters: A luxurious start, these are served with creamed spinach and a zesty citrus hollandaise.
Whole Turkey Dinner: A centerpiece dish featuring roasted turkey breast, confit thigh, and unique sides like sweet potato puree and chorizo stuffing, complemented by cranberry sauce and gravy.
Service Details
Availability:

The Thanksgiving feast is available from 12:00pm to 9:00pm on Thanksgiving Day, allowing guests to enjoy lunch or dinner at their convenience.

Pricing:

The menu is priced a la carte, giving diners the flexibility to choose according to their preferences and budget.

Reservations:

While not required, reservations are highly recommended to ensure a spot, especially given the popularity of the venue during the holiday season. Reservations can be made by phone or online.
For more details, reservations, or to place a take-out order call 617-714-5954. They are located at 59 John F. Kennedy Street, Cambridge, MA 02138
Grafton Street Pub & Grill stands out as a versatile choice for Thanksgiving in Cambridge, offering both the comfort of dining in and the convenience of take-out, all wrapped up in a delightful culinary experience.
Mamaleh's - Pre-Order Take-Out
Mamaleh's, an award-winning delicatessen, brings a unique offering to Thanksgiving in Cambridge. Known for its authentic and innovative approach to deli classics, Mamaleh's has established itself as a culinary gem with locations in both Cambridge and Brookline.
Award-Winning Delicatessen: Mamaleh's has garnered acclaim for its exceptional take on traditional deli fare, combining classic recipes with a modern twist.
Locations: With a presence in both Cambridge and Brookline, Mamaleh's accessibility makes it a convenient choice for those in and around the area.
Mamaleh's Thanksgiving menu is a testament to its commitment to quality and tradition:
Specialty Items:
Confit Turkey:

A succulent and flavorful take on the Thanksgiving staple.

Challah Stuffing:

A unique twist on classic stuffing, using the rich, eggy bread.

Matzah Ball Soup:

A comforting and hearty option perfect for the holiday.

Chocolate Tahini Swirl Pie: A dessert that blends traditional flavors with a creative edge.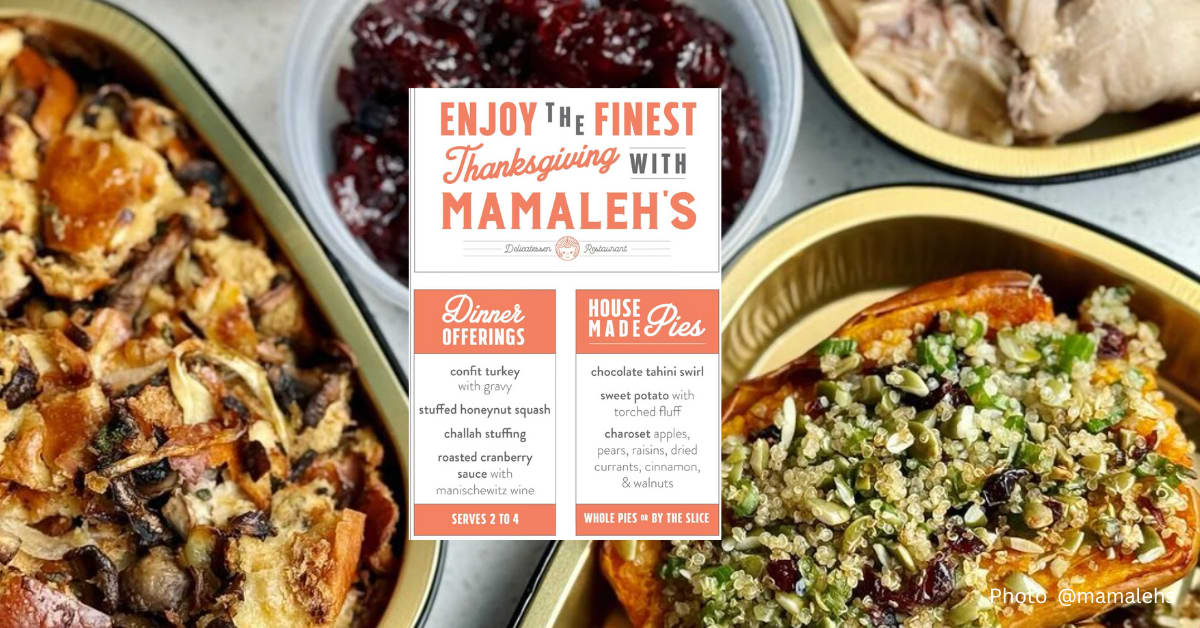 Offering flexibility, the pie is available both as a whole pie or by the slice, catering to different needs and party sizes.
Ordering and Pick-Up Details
Pre-Order Timeline:

Orders should be placed as soon as possible, with the deadline being November 21st and 22nd, ensuring availability and convenience.

Pricing:

The menu is priced a la carte, allowing customers to customize their order to their specific needs and preferences.

Online Ordering

: Orders can be conveniently placed online, with instructions and options clearly laid out on Mamaleh's website.
For inquiries, orders, and more details call 617-958-3354. The restaurant in Cambridge is located at 15 Hampshire Street, One Kendall Square, Cambridge, MA.
Mamaleh's offers a unique and delicious take on Thanksgiving, perfect for those looking to add a special touch to their holiday feast with the convenience of pre-order and take-out.
Cambridge's Thanksgiving scene offers something special for everyone, from Harvest's elegant dine-in experience to Grafton Street Pub & Grill's flexible dining and take-out, and Mamaleh's convenient pre-order take-out. This holiday season, don't miss the chance to explore these culinary gems. Make sure to book your reservations or place your orders early to enjoy a memorable and delicious Thanksgiving in Cambridge.


Sandrine Deschaux and Maria Perez from the Sandrine Deschaux + Co Group wish you a wonderful celebration with friends and family.