A tree-filled pocket neighborhood between Harvard University and Porter Square
The Baldwin (former Agassiz) Neighborhood or Neighborhood 8 is a Cambridge, Massachusetts neighborhood located north of Harvard Square and south of Porter Square. The area was initially named after Louis Agassiz, a notable Harvard University biologist and geologist from the nineteenth century. As he rejected the modern consensus around Darwinian evolution, the neighbors and city officials renamed in 2020 the neighborhood after Maria L. Baldwin, an unflagging civil rights activist.
Living in Cambridge, Massachusetts's Baldwin area provides a distinct and diverse urban experience. The neighborhood is recognized for its tree-lined streets, historic wood-framed buildings, and close-knit community atmosphere. This pocket neighborhood has 2 main arteries, Oxford Street and Sacramento Street, both beautiful tree-lined filled street with Victorian wood-framed buildings.
The neighborhood also contains the Harvard University, including the Harvard Museum of Natural History and Peabody Museum of Archaeology and Ethnology, Lesley University and the Baldwin elementary School at the corner of Oxford Street and Sacramento Street.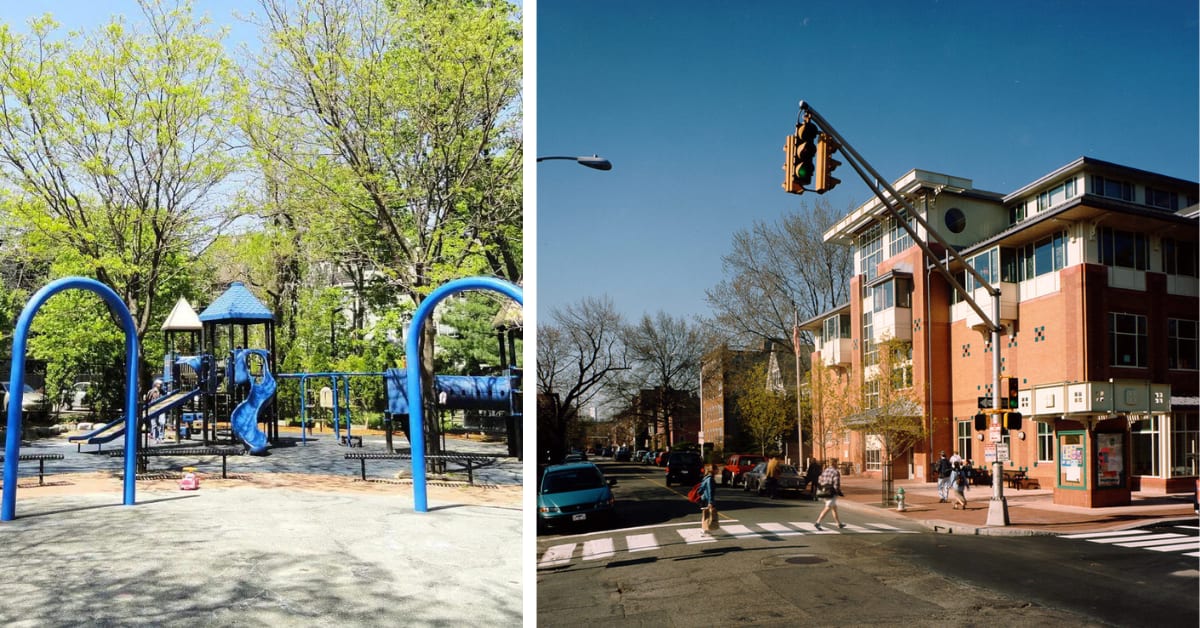 Centrally located in Cambridge within walking distance to transportation.

One of the most appealing aspects of living in the Baldwin neighborhood is its central position, which allows easy access to numerous facilities and activities in the Cambridge and Boston areas. Many stores, restaurants, and cafés in Porter Square, along Massachusetts Avenue and Harvard Square are within walking distance of the area. It's also close to various parks including Harvard Yard, Raymond Park, the playground Maria L. Baldwin Park, and the recently relandscaped Sacramento Field with a soccer field and community garden.
The area is served by a few public transportation choices, including the Red Line at Porter Square and Harvard Square, as well as a few transport lines that go through the area.
The area is home to a diverse population of individuals, including families, young professionals, and graduate students from surrounding colleges like Harvard, Lesley and MIT. The diversified neighborhood is noted for its strong feeling of community, with numerous local events and activities planned throughout the year, such as street festivals, block parties, and cultural events.

The Agassiz Baldwin Community located at 20 Sacramento Street just across the Sacramento Field is geared towards children, community and events and serves as a forum for community advocacy.
Agassiz's housing stock comprises mostly Victorian residences, apartment complexes, and multi-family dwellings. The region is noted for its picturesque architecture and historic character, making it an appealing alternative for individuals who like older houses and structures.


An historic district in its heart: The Garfield Street Historic District

This wide street is filled with delightful c.1890's Queen-Anne Victorian homes with wrap around porches. The last sale in this Cambridge historic district was 31-33 Garfield Street, a 4-unit building. It sold for $2,980,000 in 2020 (photo upper left).
The Garfield Street Historic District is a historic district on Garfield Street between Massachusetts Avenue and Oxford Street in Cambridge, Massachusetts. This picturesque district was listed on the National Register of Historic Places in 1983.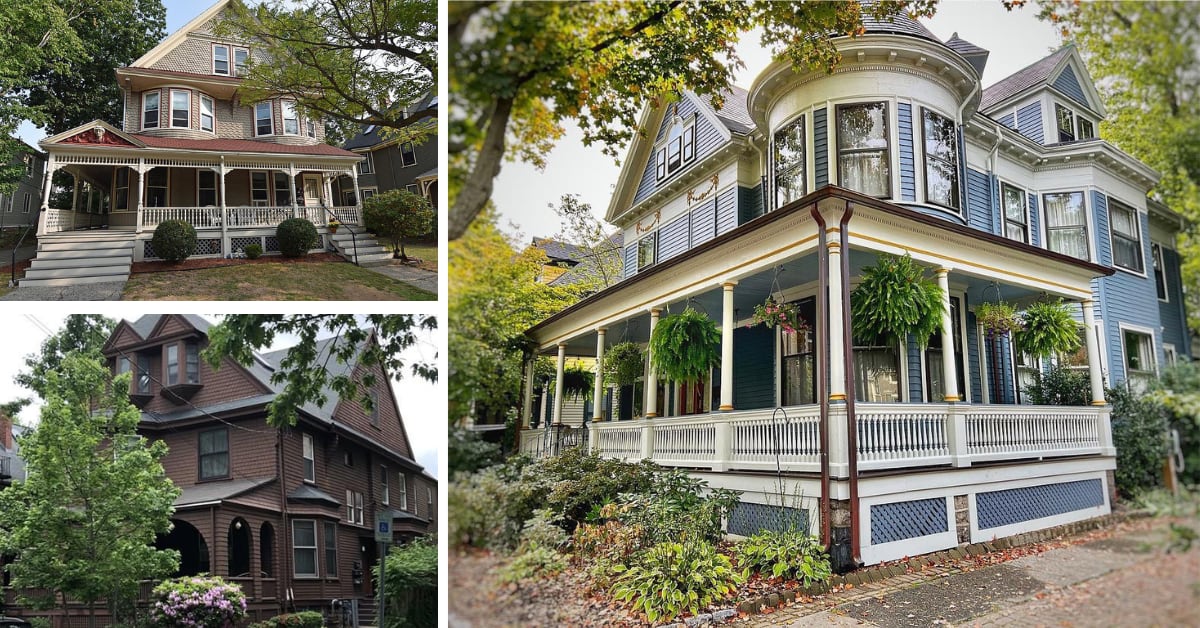 Overall, life in this Cambridge neighborhood provides a distinct urban experience that combines historic elegance with modern conveniences and a strong feeling of community.
The Outdoor Life within and near the Baldwin Neighborhood,
Cambridge MA

Living near parks can enrich one's life. Jogging, riding, picnicking, and playing sports in parks keep citizens active and healthy. They also create community by bringing families and friends together.


Some of the most notable parks and playgrounds in the Baldwin neighborhood are:
The Sacramento Field is a large 1.2 acre neighborhood park on Sacramento Street, next to the Baldwin Elementary School, and was recently renovated in 2018. The park has an off-leash dog program from 7 am to 9 am. A little bit of history here.
The Sacramento Community Garden
The Sacramento Street Community Garden (photo above right) is a public community garden located in the Agassiz neighborhood of Cambridge, Massachusetts. It is managed by the city's Community Development Department and has 80 plots available for rent on an annual basis. The garden is open to residents of Cambridge and surrounding communities.
Although not a true park and not within the boundary of so called Agassiz Neighborhood, Harvard Yard is a sizable green area right around the corner in the center of the Harvard University campus that is accessible to the general public. Picnics, sunbathing, and people-watching are all common activities here.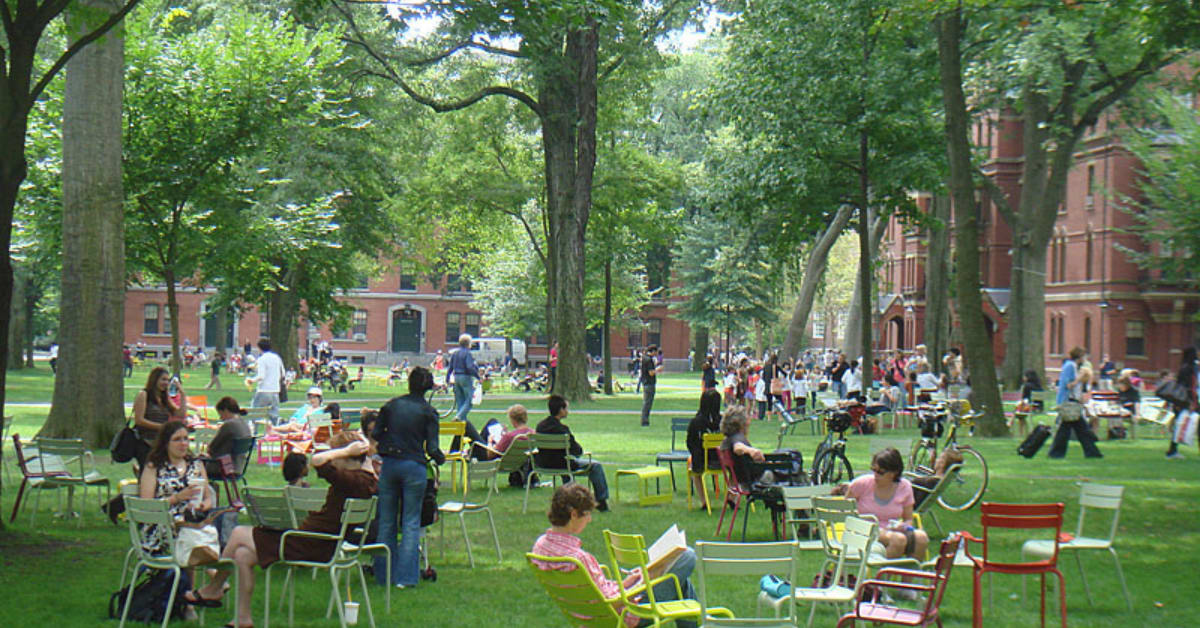 The Eateries & Places to Dine Out Around


The restaurant provides a warm and inviting ambiance thanks to its fireplace, snug seats, and intimate patio. It's perfect for a relaxed weekday meal, a fun weekend brunch, or a fun night out with cocktails and small plates. Overall, Cambridge residents and visitors alike adore Cambridge Common for its modern twists on traditional pub fare, wide array of brews, and warm, inviting ambiance. It's a great place to go if you're looking for a relaxed and entertaining meal in the neighborhood.
Cambridge locals love Simon's Coffee Shop for its inviting ambiance and tasty breakfast and brunch options. Breakfast items like pancakes, eggs, and bacon can be found on the menu, as can more unique items like breakfast quesadillas and "breakfast poutine," which consists of french fries topped with gravy and cheese curds.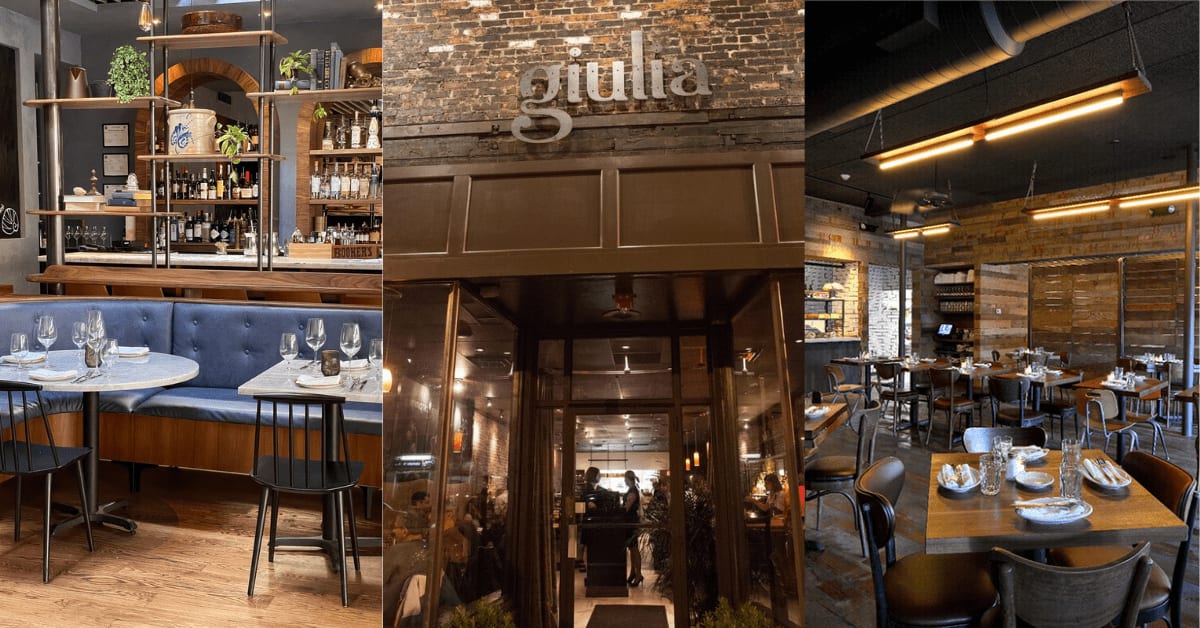 Conveniently located in the middle of Cambridge, Massachusetts, Cambridge Common is a trendy American pub and restaurant. The restaurant's vast beer and beverage menu and relaxed, welcoming ambiance have earned it a loyal following. Traditional pub meals with a modern touch are provided at this restaurant. Cambridge Common is well-known not only for its delicious food but also for its extensive beer and cocktail list. There are 30 beers on tap, including numerous regional craft beers, and a variety of seasonal and specialty drinks.
Yume Wo Katare is a cut above the rest because to its one-of-a-kind ramen, its no-frills vibe, and its enormous serving sizes. One bowl of ramen at this restaurant will set you back around $10 and will come with a tasty broth, a mountain of noodles, and a selection of toppings including garlic, butter, and pork belly.
A health food cafe in Cambridge, Massachusetts, Zoe's Acai Bar & Juicery serves up acai bowls, smoothies, and juices. Fresh fruits and vegetables are used in the preparation of several of the menu items.
Cambridge's The Abbey is a warm and inviting bar and restaurant serving up a variety of hearty comfort foods and a wide array of beers. Burgers, sandwiches, and french fries are on the menu, along with several more options that cater to dietary restrictions such as vegetarianism and gluten intolerance.
Barcelona Wine Bar is a well-known wine bar and restaurant in Cambridge that serves a variety of tapas-style foods and a wide variety of Spanish wines. Patatas bravas, croquetas, and charcuterie are just a few of the tapas-style meals on the menu.
Giulia is a well-liked Cambridge eatery that serves traditional Italian fare and fresh, homemade pasta. Spaghetti carbonara, rigatoni bolognese, and tiramisu are on the menu, as with other traditional Italian meals cooked with high-quality, locally sourced ingredients.
Cambridge, Massachusetts is home to the seafood eatery Moëca. The restaurant serves modern Mediterranean fare, with an emphasis on seafood and other regional specialties. Moëca offers a wide array of seafood meals, from raw bar items to grilled octopus and scallops to lobster risotto and a whole fish of the day. Non-seafood dishes like steak and vegetarian platters are also available. There are high ceilings, a marble bar, and a sizable open kitchen that give the restaurant a contemporary feel. All in all, Moëca is a hotspot in Cambridge for seafood lovers. Food, service, and atmosphere are all praised at this restaurant.
The Educational & Recreational Hot Spots within its vicinity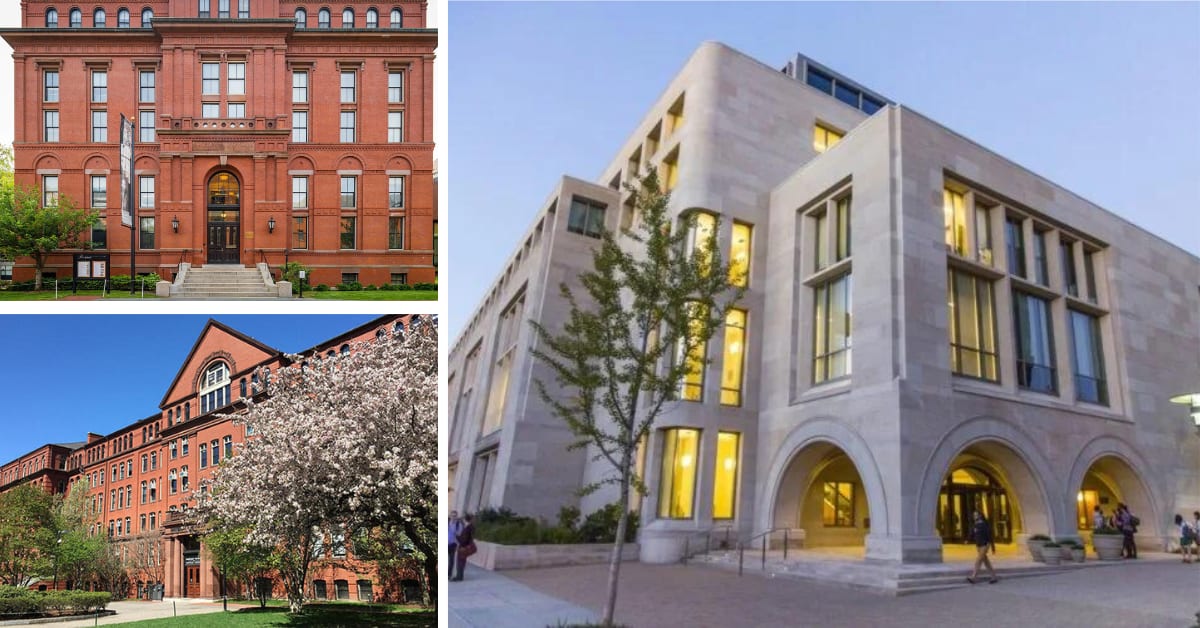 The Museum of Natural History at Harvard University
The Museum of Natural History at Harvard University is a public museum that is connected to Harvard University. It is home to around 21 million artifacts and specimens, some of which include fossils, minerals, animals, and plants. The museum is home to a wide range of exhibits, some of which include exhibitions pertaining to geology, evolution, and dinosaurs.
The Peabody Museum of Archaeology and Ethnology
This fascinating building is part of Harvard University. With more than 1.2 million objects in its collection, it is home to one of the most extensive cultural artifact collections ever assembled from the Americas. There are displays at the museum that focus on the cultures of Native Americans, as well as ancient civilizations from Mexico and Central America, and archaeology from New England.
This is yet another museum that is linked with Harvard. It is one of the oldest natural history museums in the world and also one of the largest in terms of the number of specimens that it houses, which is over 21 million. The museum features displays on a diverse selection of animal categories, such as mammals, birds, fish, insects, and reptiles, amongst others.
Harvard Museum of the Ancient Near East
The museum includes artifacts from ancient civilizations in the Near East such as Mesopotamia, Egypt, and Iran among its collection of more than 40,000 artifacts. This cultural hub features exhibitions on ancient art, culture, and religion in addition to interactive displays and programs. The museum also hosts events.
Lesley University is a prestigious private institution of higher learning. Education, the arts and sciences, and the social sciences are all represented in the school's undergraduate and graduate curriculum. The university is well-known for the quality of its education programs and has a long tradition of pioneering new approaches to the education of teachers.
One of the top law schools in the country, Harvard Law School is located on Massachusetts Avenue in the Agassiz neighborhood. The school offers a variety of degree programs, including J.D., LL.M., and S.J.D. programs.



If you are considering this neighborhood for a living, contact real estate agent Sandrine Deschaux with RE/MAX Destiny. She will help you assess further the neighborhood and the options available.