If you're a dog lover, there's no better place to be than Cambridge, Massachusetts. This historical city in the Bay State is home to world-renowned universities, world-class shopping and dining, and some of the country's best parks and green spaces. And, of course, Cambridge is also one of the most dog-friendly cities around, with endless opportunities for dogs of all sizes, ages, and breeds, from scenic hikes to pup-friendly cafes and restaurants.
If you're looking at homes for sale in Cambridge, MA, and wondering whether the city is dog-friendly, here is
Sandrine Deschaux's
list of the best places to bring your furry, four-legged friend when you're in town.
Harvard University Campus: Stroll through history with Fido in tow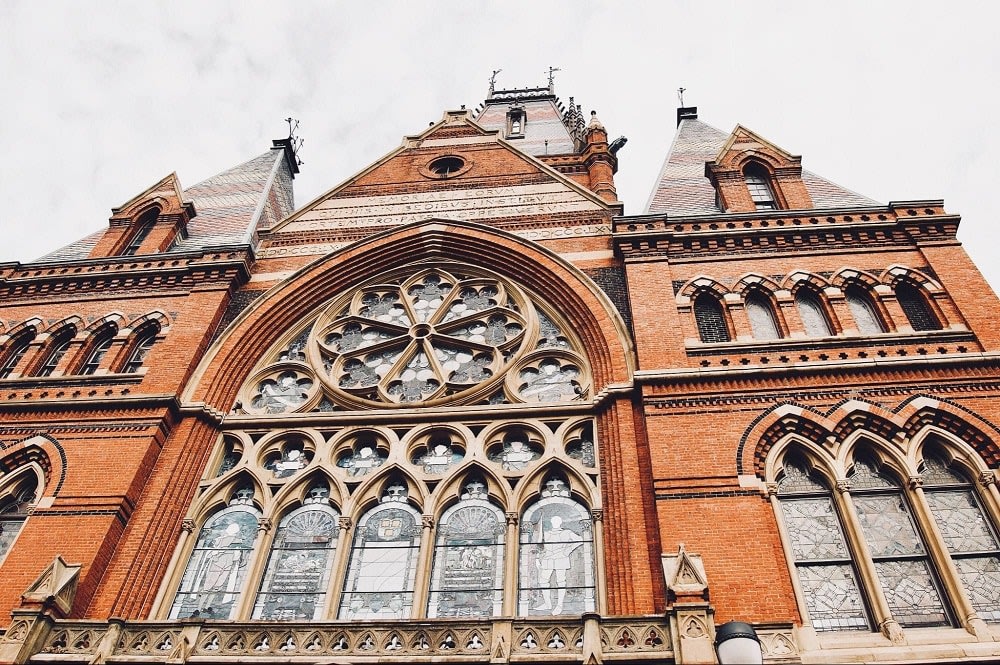 Photo courtesy of Unsplash
No visit to Cambridge would be complete without a walk through one of the most prestigious college campuses in the United States:
Harvard University
. Founded in 1636, this Ivy League school is not only one of the oldest universities in America but also one of the most dog-friendly. In fact, dogs are welcome on nearly all of Harvard's grounds as long as they are leashed, with the exception of indoor athletic facilities and some administrative buildings.
So, whether you want to explore the expansive quad or stroll through charming Harvard Yard, you can keep your pup right by your side the whole time. And when you need a break, there are plenty of dog-friendly eateries nearby to enjoy, like
Charlie's Kitchen
and
Pinocchio's Pizza
.
Fresh Pond Reservation: A scenic escape
For a tranquil afternoon spent surrounded by nature, bring your pup to
Fresh Pond Reservation
. This sprawling park is beloved by both locals and visitors for its scenic hiking trails, fishing spots, and community gardens. Dogs are welcome on all trails as long as they remain on a leash, and its spacious off-leash area allows dogs to run free and socialize with other pups.

There's a 2.5-mile walking loop around Fresh Pond to enjoy a leisurely stroll with your furry friend, and a playground and two dog-friendly picnic areas make this the perfect spot for a family outing. Just don't forget to stop by the pond itself, where your pup can swim and cool off!
Mount Auburn Cemetery: An oasis of calm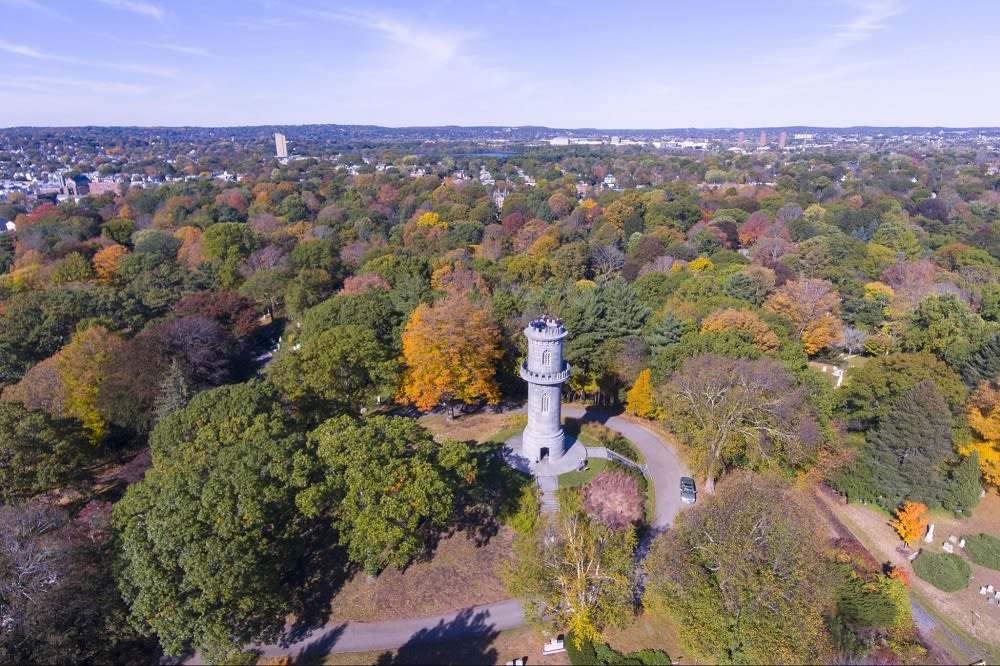 Photo courtesy of Shutterstock
Mount Auburn Cemetery
is one of the best places in Cambridge for a peaceful stroll with your furry friend. With its tree-lined paths and rolling hills, Mount Auburn is an oasis of calm in the middle of the city. And it's also home to some notable residents, including poet E.E. Cummings and artist Winslow Homer.
Danehy Park: Play conveniently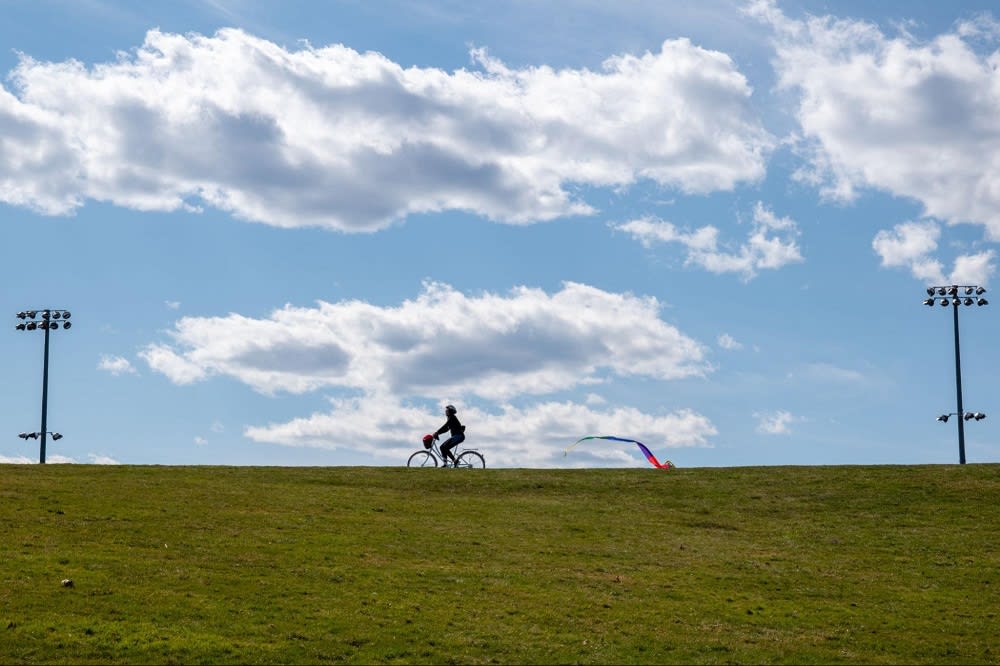 Photo courtesy of Unsplash
Danehy Park
is an excellent place to take your dog for a walk or run. The park has plenty of open space for your dog to explore, and it's also close to public transit and parking if you need it. There are also several water fountains throughout the park for both people and dogs to keep you and your fur-baby hydrated throughout your outdoor adventure!

While Danehy Park isn't as large as Fresh Pond Reservation or Mount Auburn Cemetery, it's still a great place to bring your dog for a walk or a game of fetch. The park also has an off-leash area where dogs can socialize and play freely (just be sure to clean up after your pup!).
Magazine Beach Park: Soak up the fun
Magazine Beach Park
is perfect for those who want to enjoy a day by the water with their pooch. There's a fenced-in dog park where your furry friend can play, as well as a swimming area where they can cool off on hot days.
The Charles River Esplanade: An active adventure
If you're looking for an active adventure with your pup, head to
Charles River Esplanade
. This parkland hugging the banks of the Charles River is perfect for everything from kayaking and stand-up paddleboarding to frisbee and picnicking. And best of all, it's completely free! Dogs are welcome throughout the park and must be kept on a leash at all times; however, there is an off-leash dog area where they can run free and explore to their heart's content. Once you're both tuckered out from all that exercise, cool off with a dip in the river at one of the Esplanade's many swimming beaches, grab a bite at one of the nearby food trucks, or have a picnic lunch right in the park.
Central Square Dog Park: Great for hot days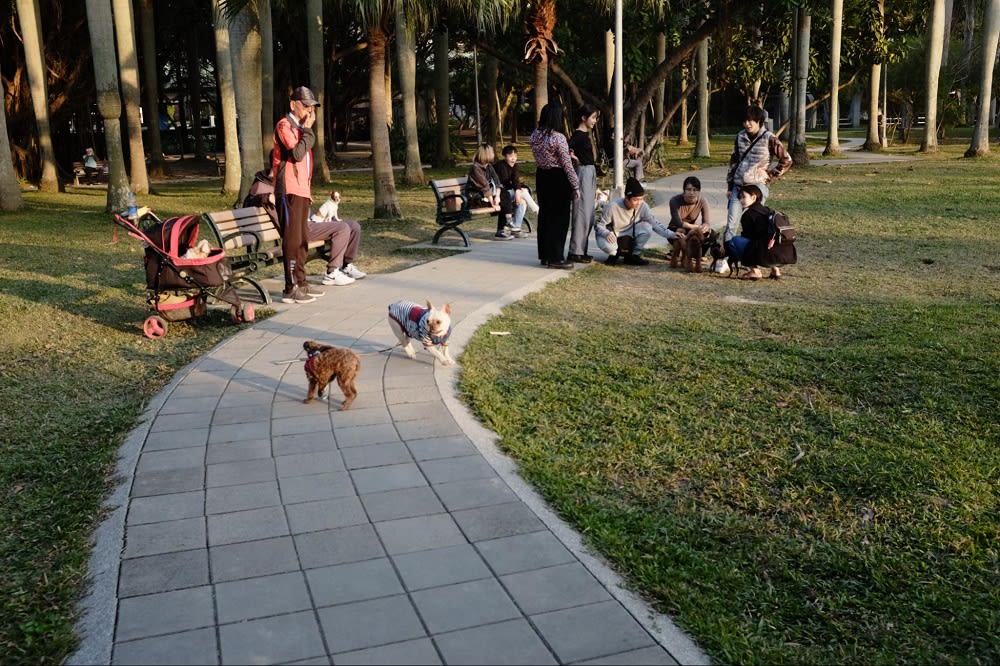 Photo courtesy of Unsplash

Central Square Dog Park is another great option for exercising your dog. The park has two fenced-in areas for dogs to play off-leash. There is also a water fountain for dogs to drink from. This is the perfect place to take your dog on a hot day!
Harvard Book Store: Books and barks
A Cambridge landmark since 1932,
Harvard Book Store
is a one-of-a-kind, privately run book shop. This bookstore has won awards for its author event series, has hugely popular warehouse discounts, and boasts a long tradition of innovation. Their extraordinary selection and thoughtful curation of new, used, and remaindered books are definitely something to write home about. Support local business with Fido in tow at Cambridge's Harvard Bark Store — sorry, book store — Harvard Book Store!
Harvard Square: Eat, dine, and explore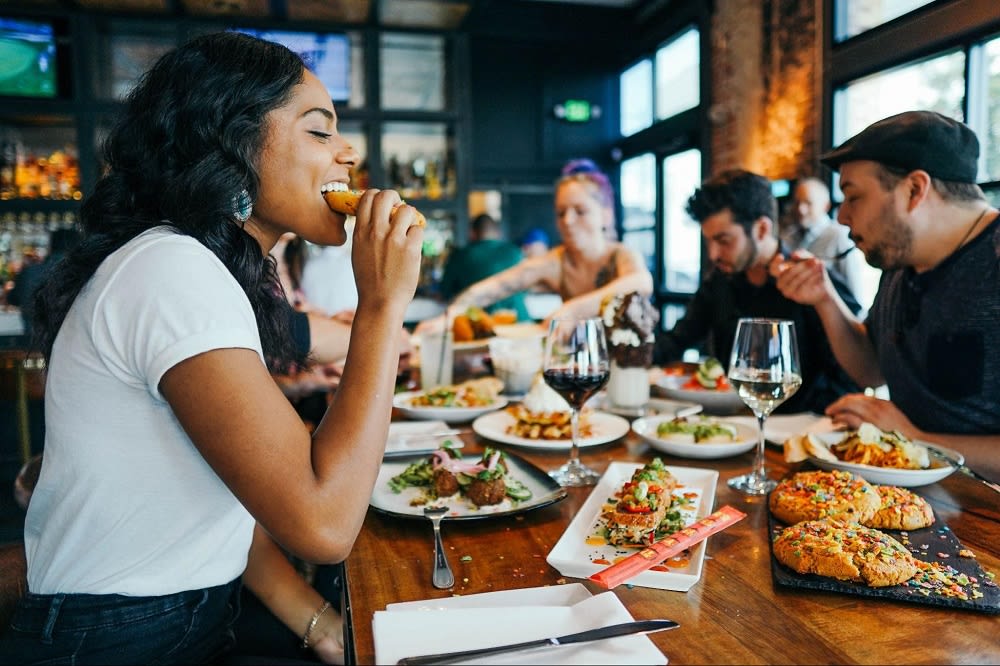 Photo courtesy of Unsplash
Finally, no list of dog-friendly destinations near Cambridge real estate would be complete without mention of
Harvard Square
. This iconic square is a must-visit for first-time visitors and locals alike. It's also a great place to bring your four-legged friend, as there are plenty of shops and restaurants that welcome well-behaved dogs. Grab a bite to eat at
The Sinclair
, or pay a visit to
Shake Shack
for a delicious burger or frozen custard (your pup will love their Concretes!). Then, be sure to visit American Apparel with your four-legged friend in tow for some shopping.

Whether you're looking for a historic stroll, an active adventure, or a day of dining and shopping, Cambridge has endless opportunities for you and your pup to enjoy together. From Harvard University's campus to Fresh Pond Reservation and beyond, there's something for everyone in this charming city. So, pack your leashes and get ready for some fun in Cambridge with your furry friend by your side.

*Header photo courtesy of Unsplash