You have the amazing opportunity to design your ideal shopping trip when you swing by Cambridge. Whether you live in the area, have a home in a nearby neighborhood, or are just visiting,
Cambridge has a lot to offer
. Cambridge is overflowing with scenery, history, and lovely little stores waiting for you to discover and explore. Fill your shopping bags with all the essentials when you stop by the many trendy boutiques, specialty shops, and charming antique stores for one-of-a-kind goods.
Remember, you don't have to settle for the occasional shopping spree in Cambridge. You can make the area home! If you're on the hunt for
homes for sale
in Cambridge, MA, then don't hesitate to reach out to Sandrine Deschaux. The Cambridge real estate market can become overwhelming if you aren't working alongside an experienced Cambridge realtor.
Here are our favorite places to shop in the Cambridge area!
9 of the Best Places to Shop in Cambridge, Massachusetts
1. CambridgeSide
You can't say you shopped in Cambridge without stopping by CambridgeSide. Go here when you're looking for convenient indoor shopping at all your favorite stores. Expect to see plenty of the classics — like Ann Taylor, Gap, Victoria's Secret, Best Buy, Banana Republic, Old Navy, and J Crew. Locals appreciate the variety of favorites, and it's not uncommon to see CambridgeSide busy. Their underground parking garage is available for a fee.
There are several sit-down eateries and a respectable food court to make a day of shopping convenient. CambridgeSide is also a popular place to find events throughout the year, so add some uniqueness and fun to your shopping spree by swinging by one of their events.
2. Harvard Square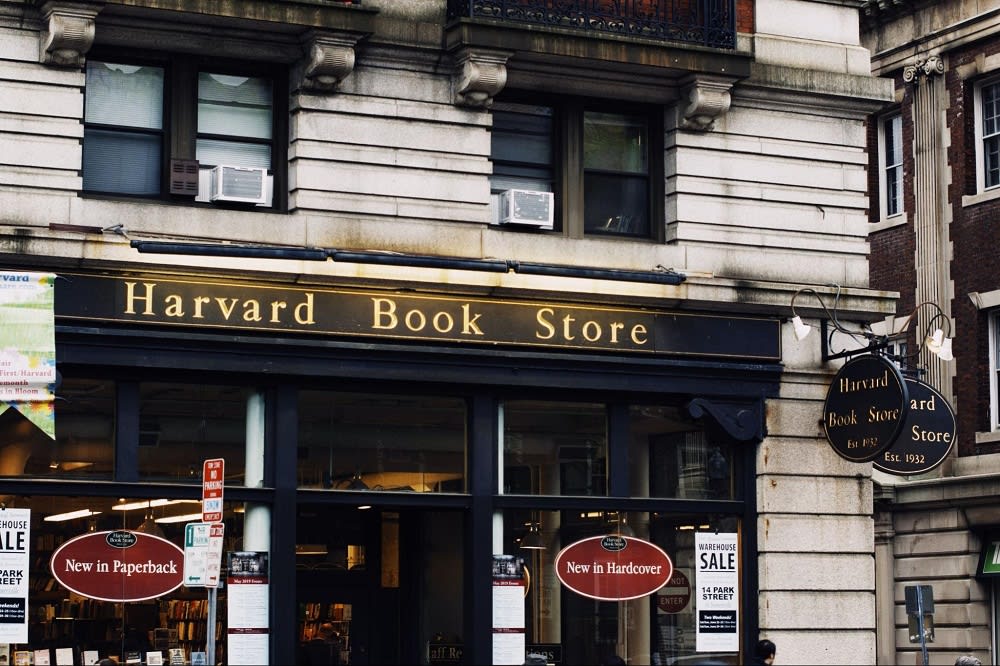 Photo courtesy of Unsplash
Harvard Square is many things: a visual treat, an auditory treat, and a shopping treat. Within the four square miles that make up Harvard Square, you can hear street performers as they play music for your enjoyment. Not only that, but watch history come to life as you enter through the impressive Harvard gates, smell the delicious food from nearby restaurants, and check out all the amazing goods being sold in the specialty shops.
You don't have to be a shopping lover to enjoy the mix of trendy and conventional items in this square. Browse the shelves of smaller stores, swing by tempting eateries, and enjoy meeting the owners of many of the locations since many of the businesses are locally owned and managed. If you're looking for something unique, swing by Harvard Square.
3. Beacon Hill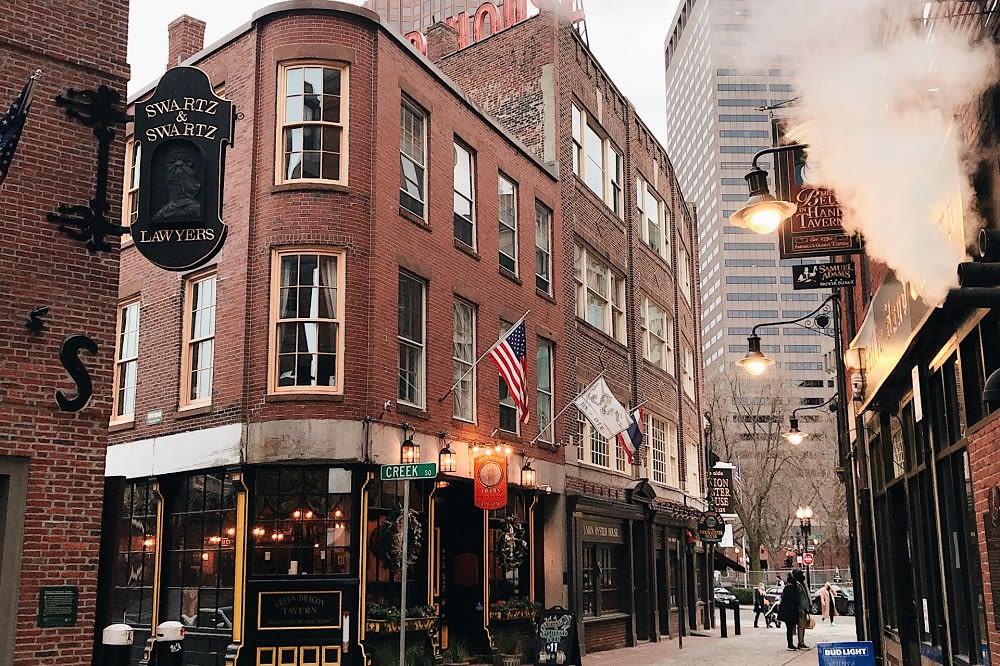 Photo courtesy of Unsplash
Beacon Hill is charming, exciting, and full of shopping opportunities. You can expect to find small boutiques as well as independent retailers on the Hill, but keep in mind that parking is often scarce. Many local shoppers find that parking is one of the biggest drawbacks of visiting Beacon Hill. Many locals prefer to arrive by public transportation to eliminate the stress of driving in a busy area.
Beacon Hill provides plenty of shopping as well as public sightseeing. The Hill is home to many retailers, but don't expect this mall to be the place for you if you're looking to find some deals or cut costs. Charles Street — which is Beacon Hill's main thoroughfare and where the majority of the shops are located — is lined with small boutiques, specialized shops, and antique stores, all offering mini treasures for purchase.
4. South Shore Plaza
This shopping plaza is less than 20 minutes south of Boston's city center. If you're looking for a place to shop in a climate-controlled environment, South Shore Plaza should be high on your list. It is a multi-level mall full of top-notch restaurants and bars, department stores, niche boutiques, and plenty of other well-known brands we all know and love. There is also free parking available to make your shopping experience a tad more reasonable.
South Shore Plaza is a great location for shopping lovers thanks to its variety of retailers. Expect plenty of fashion brands, home-decor stores, and dining options. If you're hoping to make your shopping trip as efficient as possible, start at one end of the Plaza and move your way through to the other before moving up a level. You won't want to miss anything when you shop at South Shore.
5. Wrentham Village Premium Outlets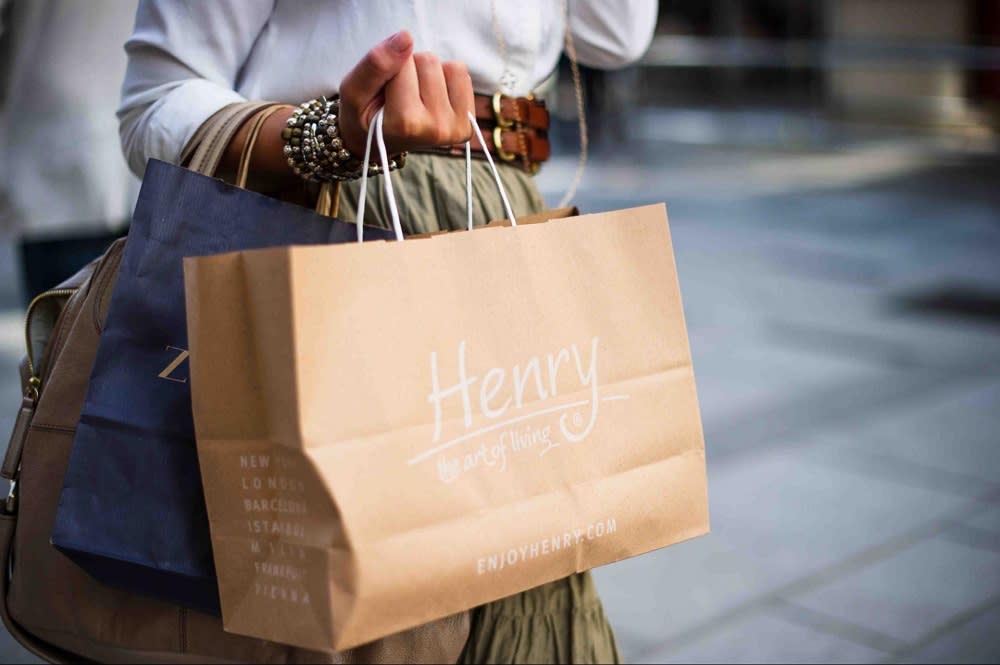 Photo courtesy of Unsplash
Wrentham Village Premium Outlets is the perfect shopping location for any bargain seekers. Thi premium outlet provides access to nearly 200 upscale shops. Every one of them has a selection of discounted prices on their high-end items to make a bargain hunter happy. If you get excited about good discounts, quality deals, and valuable items, then make sure you swing by.
Stop by the guest services desk if you want more information on getting coupons to increase your bargain-hunting success. They mean it when they claim that they want to provide plenty of options for bargain seekers!
6. Copley Place Mall
Copley Place has lots of upscale shops providing a wide selection of high-quality goods and fantastic options for gifts. Viewing this impressive indoor "mall" of shops will make any shopping lover happy. Visitors are free to make use of the space at all their favorite retail outlets thanks to the mall's two-story design and extra-wide corridors. The marble columns, magnificent floors, and rotunda were all designed with luxury in mind.
You'll find plenty of well-known retailers here, including Neiman Marcus, Tiffany & Co., Barneys New York, and Tory Burch. There are also multiple restaurants and two motels to provide a refreshing break from shopping. The Copley Place Mall is also connected to the Prudential Center by a glass-encased bridge.
7. Faneuil Hall Marketplace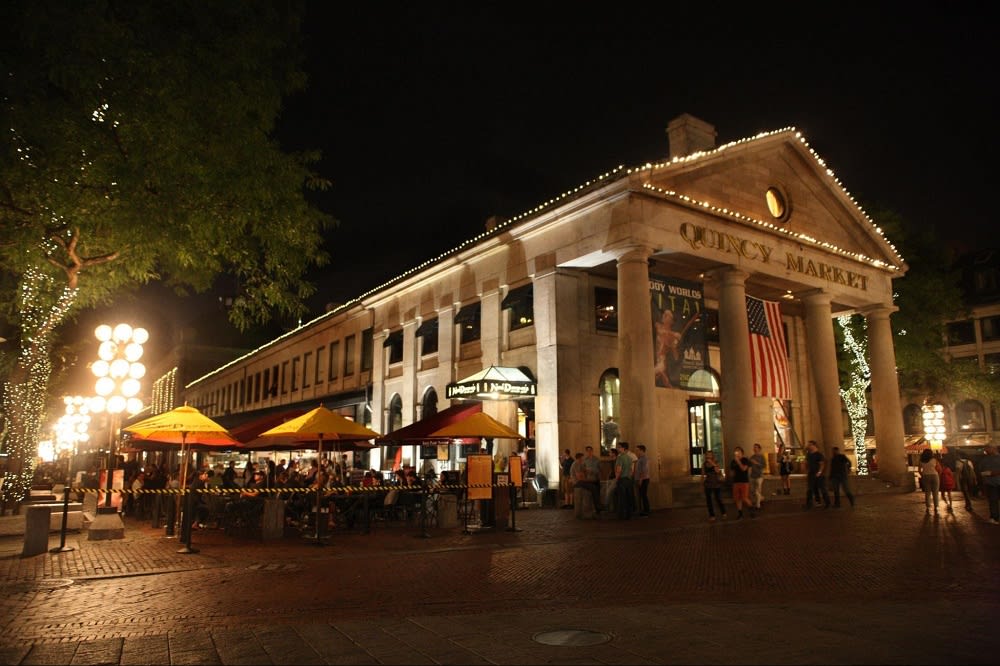 Photo courtesy of Unsplash
Faneuil Hall — also known as Quincy Market — is a fascinating historical shopping area. It was originally built in 1742 as a marketplace for traders, fishermen, and vendors, so in a way when you visit, you're stepping back in time. While the area has a lot of history, Faneuil Hall is now a popular tourist destination for modern dining, shopping, and drinking.
Even though it's creeping up on its 200th birthday, Faneuil Hall is one of the best urban markets in the country. It has over 100 stores, 14 restaurants, and 40 food sellers. You'll find yourself enjoying a gentle stroll through the marketplace even if you don't end up purchasing anything. Window shopping here is an enjoyable activity for locals.
When you visit Faneuil Hall, expect to see skilled performances as street entertainers entertain shoppers. The marketplace remains active all year long — even through the winter months — consistently drawing sizable crowds of sightseers, locals, and shoppers.
If you're looking for some good "Boston" themed gifts or trinkets to take home or give to friends and family, this Hall is a great place to find them. It also hosts many popular retailers as well as delicious restaurants for dining and drinking.
8. The Shops at Prudential Center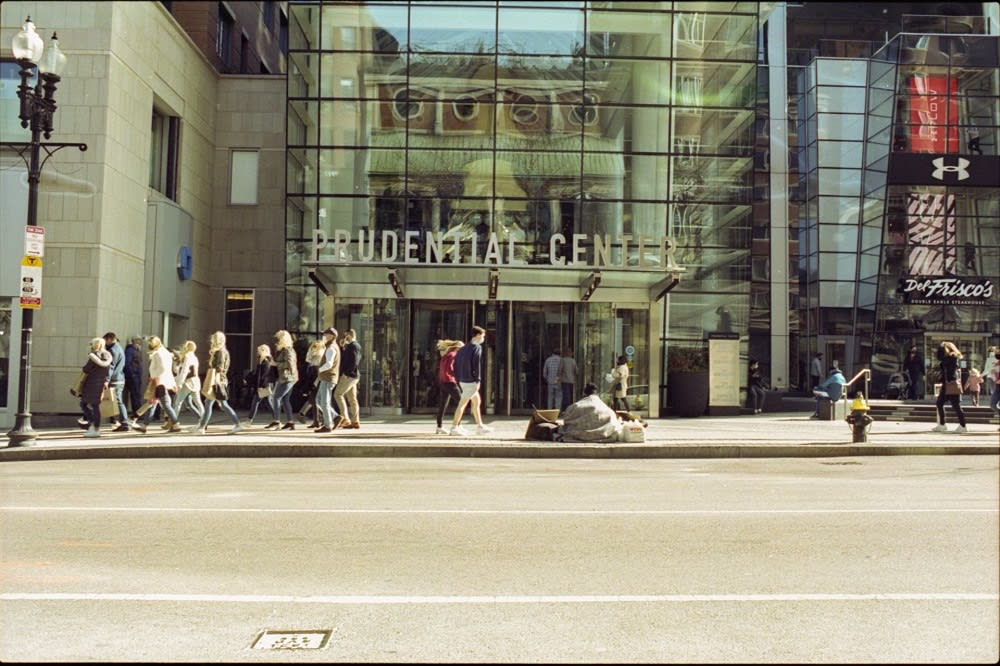 Photo courtesy of Unsplash
The Prudential Center is one of New England's premier retail centers. This place has absolutely everything you could want in a shopping center. If you're not careful, you might find yourself browsing all day long since you don't have to worry about the weather thanks to the enclosed area shielding you from the outdoors.
The Prudential Center provides a shopping experience unlike any other. It offers exceptional stores in a light and airy environment. You can also find a variety of top-notch dining options, a respectable food court, and a sitting room with a view. Enjoy the stunning view from the Skywalk Observatory of the Prudential Tower.
9. Natick Mall
If you're hoping to shop at one of the biggest malls in the Cambridge area, you want to check out Natick Mall. This massive mall has 200 retail establishments, both big names you recognize and smaller shops. Some of the bigger names at Natick Mall include shops like Neiman Marcus and Nordstrom, while some more reasonably priced retailers include JCPenney, Sears, and Macy's. There is also a long list of niche shops selling irresistible goods for you to discover throughout your shopping experience.
The interior design of the Natick Mall is transformative. It's not your average ordinary mall space but rather a breathtakingly tranquil one to enhance your shopping experience. With more parking options than any nearby retail location — there are over 7,000 parking spots, as well as some valet and premium parking — Natick Mall is the perfect place to fill up your shopping bags and easily transfer them to your nearby car.
Searching for Homes for Sale in Cambridge MA?
Cambridge real estate can be a bit competitive, so finding an experienced, honest Cambridge realtor to help you succeed is a great first step. Sandrine Deschaux is happy to help her clients navigate the local real estate market, whether they're looking to sell their homes or find houses for sale in Cambridge that fit their lifestyle goals. If you're looking for someone to go the extra mile to deliver exceptional results, then reach out to Sandrine. You'll be closer to achieving your Cambridge real estate goals in no time.

*Header photo courtesy of Unsplash