2021 was the year of many moves and life changes triggered by the Covid pandemic and subsequent remote working expanding geographic opportunities and search areas. More space needed, more rooms wanted to allow work-from-home, more outdoor spaces wished to accommodate children. Many decided to size up and remain local. Others flock to coastal towns, whether to the Cape or to the North Shore, the Lakes or Mountains regions of Maine or New Hampshire, purchasing a 2nd home to retreat and depart from city living.
972 properties were brokered in 2021 in Cambridge, Mass, and 946 in Somerville, Mass, which is an overall increase of 25% properties sold over the year before in both markets, and a volume of sales we have not experienced since 2005. 40% more condos were sold both in Cambridge and Somerville with an average price of $990,000 in Cambridge and $849,000 in Somerville. Prices have continued to appreciate but at a slower pace mostly due to the increased inventory and low interest rates (from 2.7% to 3.1%).
Single family homes or large 3+ bedrooms condo-townhouses, detached and attached, were subject to astonishing bidding wars. Therefore, prices for this market segment have appreciated even stronger. The average price for single family home is now $2,124,000 in Cambridge (note that 30 SF sold over $3M, and median $1,800,000), $1,080,000 in Somerville and $1,070,000 in Arlington. One single family home sale in Cambridge 35 Prentiss Street captured the media interest as a buyer bid $900,000 over asking price.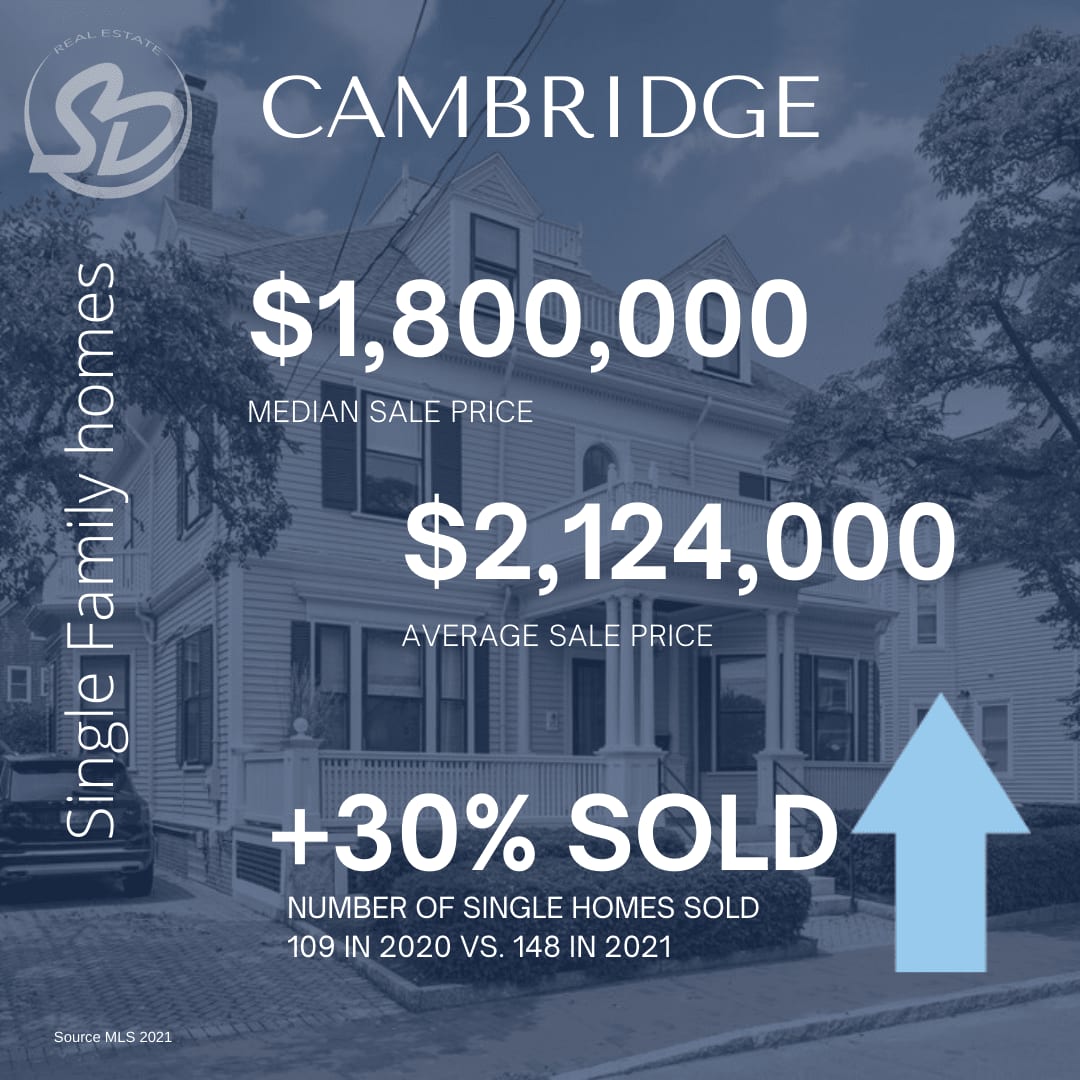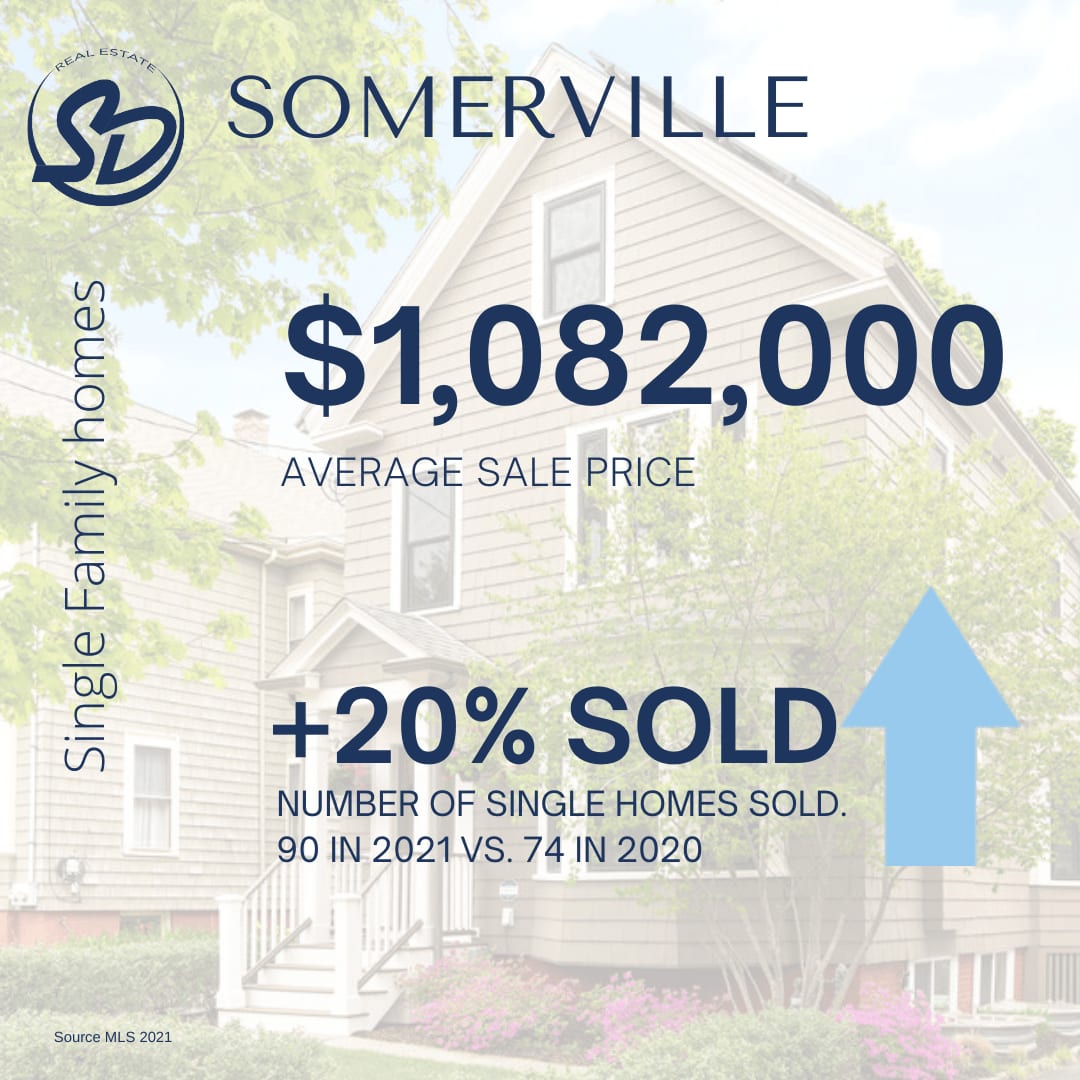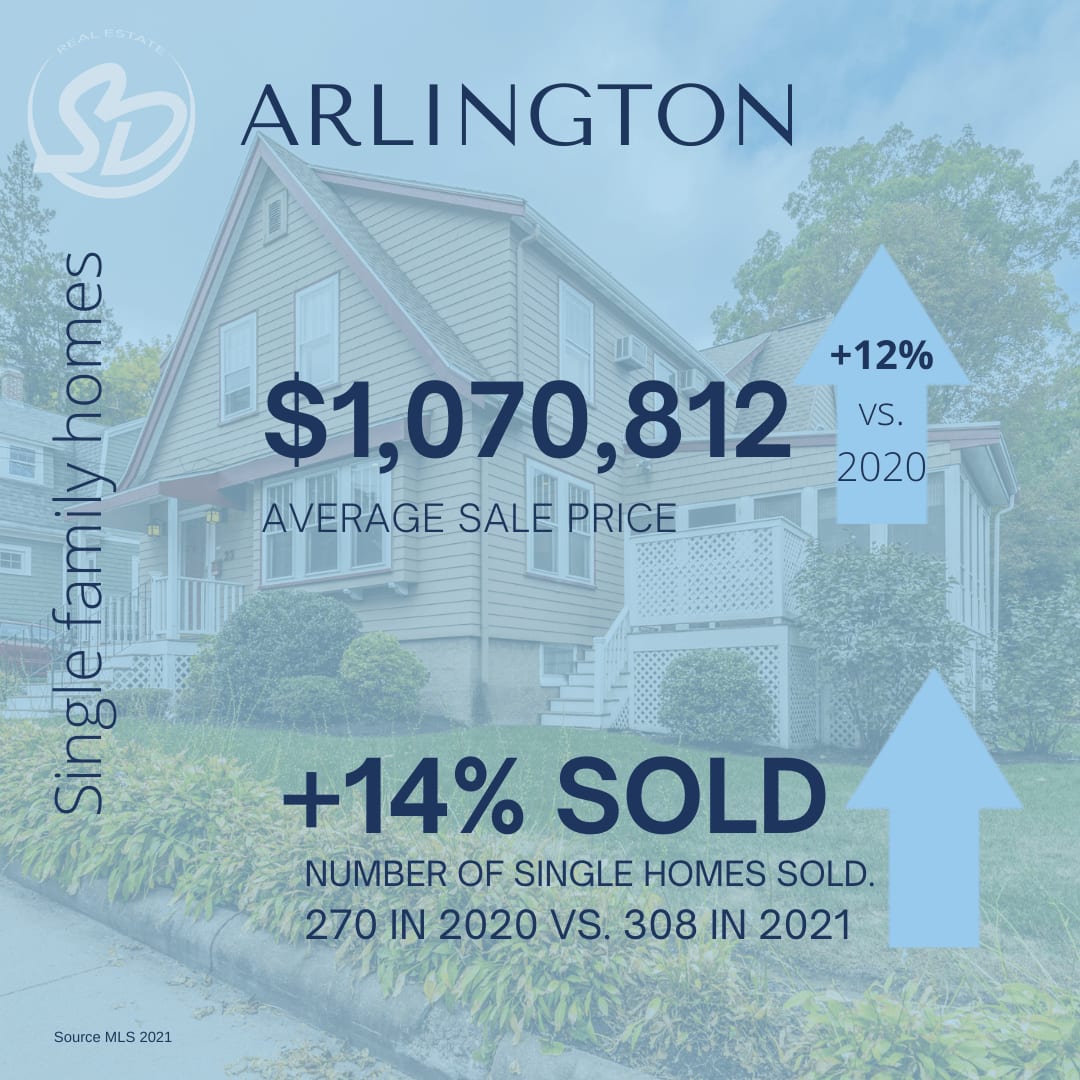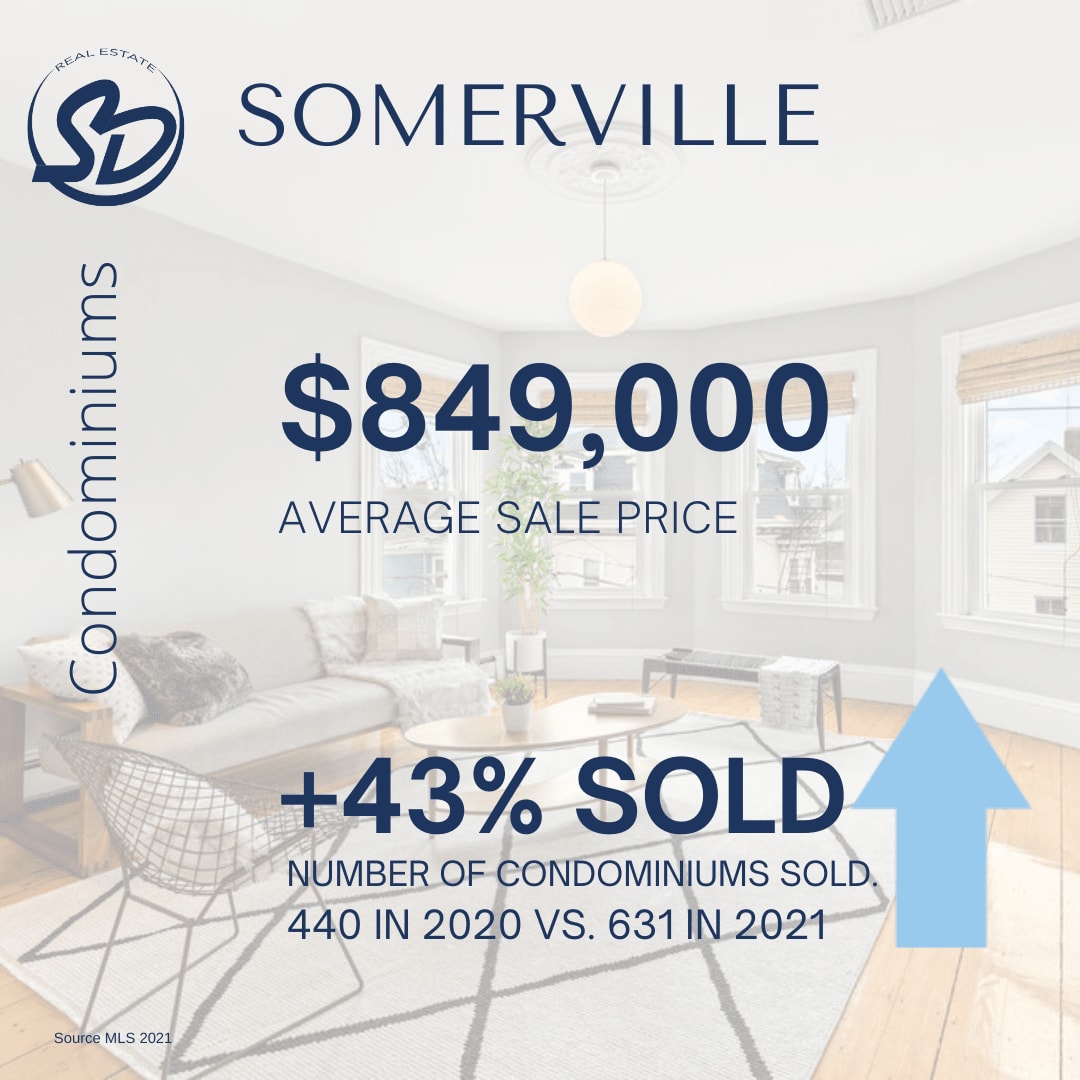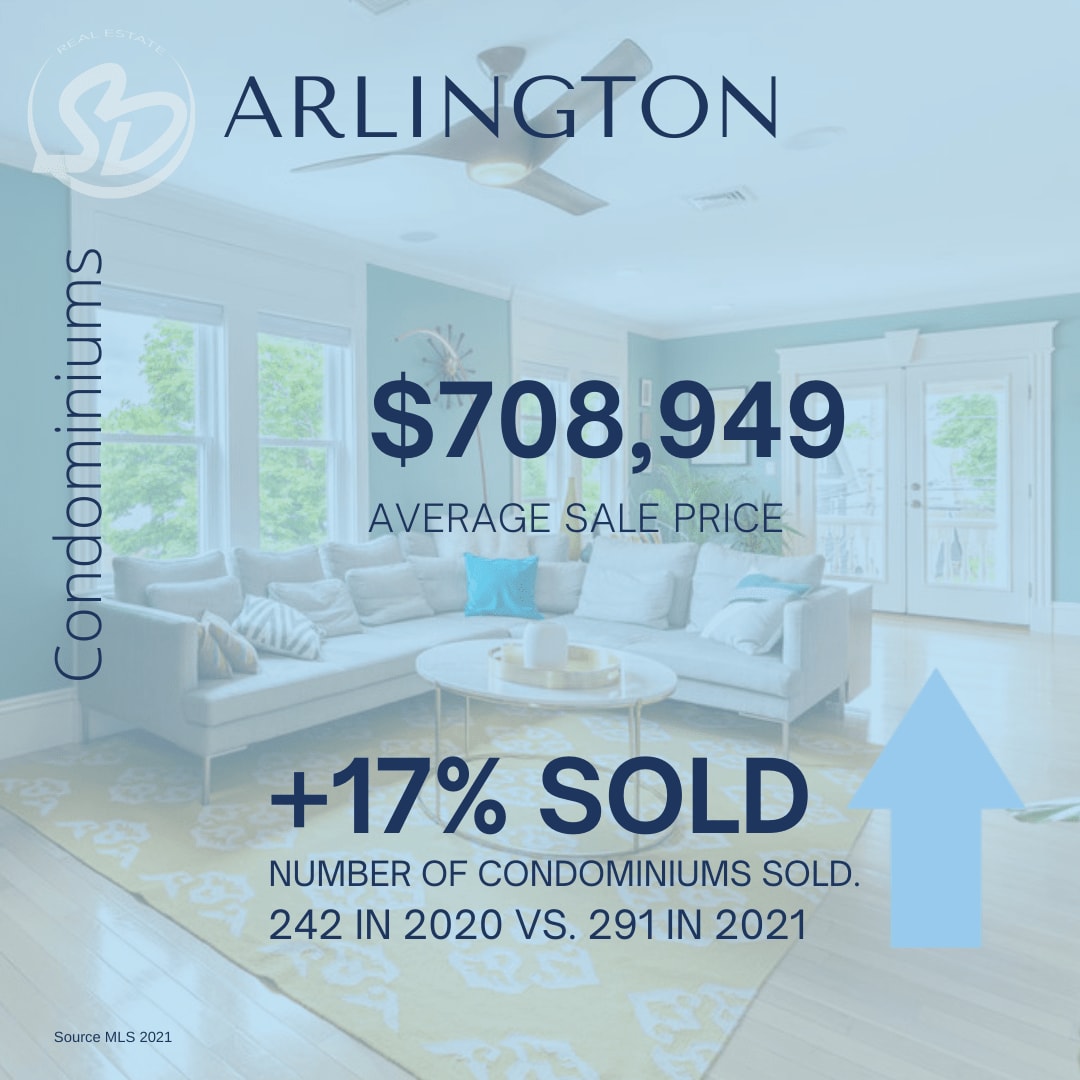 What to expect for 2022? 45 million millennials aged 26-35 are expected to enter the market. "Remote working may expand search areas and enable young buyers to find their homes sooner." informs Chief Economist, Realtor.com, Danielle Hale. Baby Boomers will most likely command a sale electing a 2nd home as a primary residence. And "with more housing inventory to hit the market, the intense multiple offers will start to ease even further" adds Lawrence Yin, Chief Economist, NAR. How will interest rates impact the market? "Consensus forecasts interest rates at about 3.7% by the end of next year" says Odeta Kushi, deputy Chief Economist, First American - which will remain still low but may contain an increase of prices.
The Sandrine Deschaux + Co Group is confident that the inventory will increase in 2022, and with this, more than ever, buyers will need an agent's expertise to ease their journey towards ownership, and sellers will need strategic thinking and local expertise to price and market their homes. We are here for you. Let's start the conversation. Connect Now with the team!